ASTANA (Sputnik) — The sixth round of talks on Syria in Astana has kicked off with meetings of the Working Group of ceasefire guarantor states, Russia, Turkey and Iran, a Sputnik correspondent reported on Wednesday.
The Working Group is made up of experts from the three states. In the morning, bilateral meetings in a closed format are taking place. In the afternoon, experts from the UN team are expected to join the technical discussions.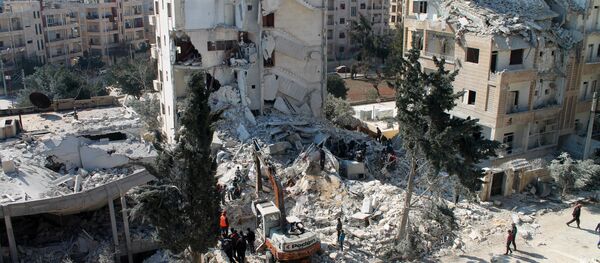 13 September 2017, 04:59 GMT
Expert consultations will be succeeded by high-level meetings on Thursday and Friday.
A previous round of Astana talks was held in July.
The sixth round of Astana talks on the Syrian settlement is expected to be successful, with a whole package of documents signed, including an agreement on the de-escalation zone in Idlib, a source close to the talks told Sputnik Wednesday.
"This Astana meeting is widely expected to be a huge success, to finalize the whole Astana process since January. A lot of work has been done at the expert level and the highest political level, to reach a final agreement on the whole package of documents, on all de-escalation zones, including the one in Idlib, on their borders, monitoring etc. There are all the prerequisites for it," the source said.
According to the source, if this round is a success and all agreements are reached, "then you only need a political agreement as the next step."