MOSCOW (Sputnik) — The US Libertarian Party (LP) does not want the controversial US surveillance law empowering authorities to carry out warrantless surveillance of foreign targets, to be reauthorized and instead suggests that it simply ends by the start of 2018, the chairman of the party's executive body, the Libertarian National Committee, told Sputnik on Wednesday.
In a letter dated September 7, US Attorney General Jeff Sessions and National Intelligence Director Dan Coats called on US Congressmen to permanently reauthorize Section 702 of a 2008 package of amendments to the US Foreign Intelligence Surveillance Act (FISA), which is set to expire at the end of the year. The US officials made a point to stress that FISA was vital to US national security.
"We would like the bill to elapse completely and sunset and not to be renewed at all — not permanently, not for five years, not for even one year," Nicholas Sarwark said, stressing that the US National Security Agency (NSA) and the country's law enforcement agencies had abused powers granted to them by the US legislation.
From the very beginning, these agencies have been bypassing the rules they were supposed to follow, the politician added. The issue of the surveillance powers' abuse, about which the US parliament was not informed of, had been raised in the US Senate, Sarwark noted.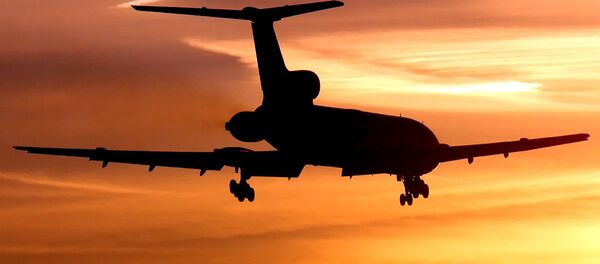 10 August 2017, 16:37 GMT
The US government has shown that it is unwilling to abide by rules laid out in legislation, while Congressmen have demonstrated that they are unwilling to exercise meaningful oversight, Sarwark continued. Therefore, the only sensible solution to the situation at this point is "to let the law elapse and start over if there are in fact legitimate intelligence gathering tools that can be done in a constitutional manner," the politician pointed out.
Sarwark expressed concern that by lobbying special interests, including those of the law enforcement community, US authorities showed their indifference toward the privacy of US citizens affirmed in the country's constitution.
"Law enforcement would always like to have more tools and the Constitution does not make law enforcement easier, it makes it harder. That is the point of our Constitution and it is exactly backward to say 'well, can we make law enforcement's job easier at the costs of individuals' privacy,'" the politician suggested.
To conclude, Sarwark said he did not think that opposition to FISA was vocal enough.
"I am hopeful that certain privacy supporting senators, congressmen will stand up for the privacy of individual Americans," Sarwark pointed out.
FISA was enacted in 1978, authorizing electronic surveillance and physical searches of persons engaged in espionage or international terrorism against the United States on behalf of foreign powers. The FISA Amendments Act of 2008, secretly created by then US President George Bush's administration after the September 11, 2001 terrorist attacks, reportedly authorized a surveillance program that did not require those surveilling to possess a warrant.
Mass surveillance by US authorities in the United States and other countries was revealed in classified US documents published by former NSA employee turned whistleblower Edward Snowden in 2013, prompting criticism from governments, as well as human right advocates and activist groups across the globe.