"We've made the decision as rock slides took place at the southern tourist site of 'Changbaishan' [the Chinese name of Mount Paekdu] Wednesday afternoon…. Safety concerns still exist as rocks continue to fall little by little there," a Chinese official said, according to South Korean news agency Yonhap.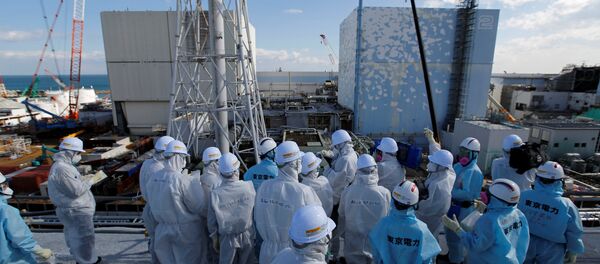 14 September 2017, 19:12 GMT
Northern and western parts of Paekdu will remain open for visitors, but the southern will remain closed until rocks eventually stop falling, the official said.
The recent North Korean test on September 3 has triggered a 5.8 magnitude earthquake, Yonhap reports.
According to the Washington Post, the blast was so powerful it reshaped a mountain directly above it. According to the report, radar satellite images determined that Mount Mantap, where the explosion occurred, has become significantly lower.
The Mount Mantap test site is located more than 100 kilometers away from Mount Paekdu, where the rockslide occurred.
North Korean nuclear tests have already raised concerns regarding Mount Paekdu, an extinguished volcano. In 2016, Daily Telegraph reported that seismologists were concerned that a sufficiently-powerful nuclear blast might cause the sleeping volcano to erupt again.
"Experts have now detected increasing seismic activity beneath the peak, including seismic uplift and rising levels of sulfur dioxide," the 2016 report read.
But despite the darkests predictions, Mount Paekdu — most of it, anyway — is still there.