SIMFEROPOL (Sputnik) — Ukrainian authorities have been actively implementing the so-called "Iron Curtain" policy, striving for information, political and economic blockade of the peninsula, the head of Crimea's committee on inter-ethnic relations told Sputnik on Thursday.
"Kiev perseveres in its attempts to completely isolate the peninsula. Information, political and economic barriers are being constructed. Kiev has moved into the active phase of the 'Iron Curtain' policy in its attempt to suppress the release of any information about the development of the peninsula and about a conscious choice by Crimeans during the reunification with Russia," Zaur Smirnov said.
The official added that his words could be proved by the recent steps by Kiev aimed at the imposing a water, food, transport and energy blockade on the peninsula and its residents.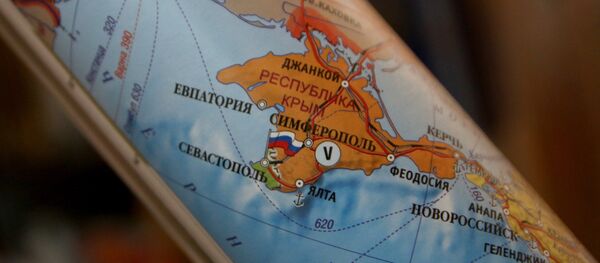 2 September 2017, 13:35 GMT
Smirnov noted that such a policy with regard to Crimea is "doomed to fail."
Crimea rejoined Russia in the spring of 2014 when over 97 percent of the peninsula residents voted in favor of reunification in a referendum. The referendum was held after new authorities took power in Kiev after what many considered to be a coup.
The European Union, as well as Ukraine and several other countries, did not recognize the move and introduced several rounds of anti-Moscow sanctions. Russia has repeatedly said that the referendum was conducted in compliance with international law.