The proposal endorsed by Austria, Denmark and Norway reportedly calls on Brussels to extend the length of time members of the Schengen zone can reintroduce border control from two for four years.
The current Schengen rules allow member states to restart border ID checks for up to a maximum of two years if there is a serious threat to public policy or domestic security.
"We call on the [European] commission to submit draft legislation aimed at amending the provisions … to allow member states to reintroduce internal border controls for periods longer than currently provided for," the newspaper cited the document.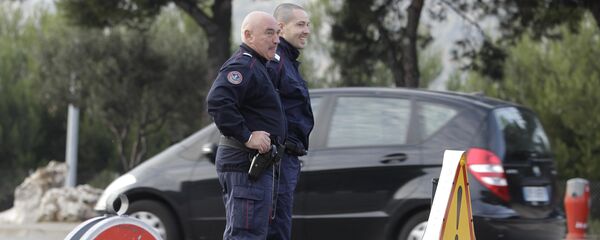 14 September 2017, 12:50 GMT
In September 2015, at the peak of the
European migrant crisis
, five countries, including Germany, Austria, Denmark, Sweden and Norway, reintroduced border control. In May 2017, the controls were extended until mid-November. France re-imposed border checks in November 2015 after the Charlie Hebdo attack and will keep them in place until the end of October.
According to the document, this time limitation is not sufficient in the face of the terrorist threat and the extension of border checks will help deal with the situation.
According to Reuters, the proposal has been initially backed by the European commissioner for migration and home affairs.
"The Commission recognizes that new security challenges have appeared in the past years, as demonstrated by the recent terrorist attacks in Barcelona and Turku," Dimitris Avramopoulos said Thursday after a meeting with EU's interior ministers.
He also said that Brussels would propose an update to the Schengen borders code later this month.