MOSCOW (Sputnik) — The Libyan Government of National Accord (GNA) considers Russia to be an important player in stabilizing the situation in divided Libya, GNA Deputy Prime Minister Ahmed Maiteeq told Sputnik Friday, after discussing the possibility of a Moscow meeting between various Libyan factions with a Russian diplomat.
"We don't mind, we see Russia as an important player in creating stability in Libya and that is why we want the Russian influence and the Russian presence in Libya to be as positive as possible on that issue. If they send a clear message to all parties that they should come and work closely to bring stability, we don't mind any meeting in Moscow," Maiteeq said.
Maiteeq added that he did not have any further details or a concrete time frame for this meeting.
Maiteeq said that he believed the country's authorities should remain independent from any religious groups.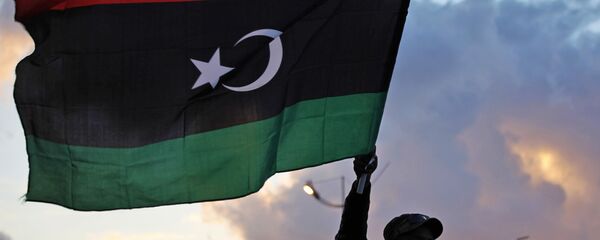 15 September 2017, 11:11 GMT
"As a politician, I will be happy to see all Libyans, from different groups. I think I see that in the future in Libya there will not be a religious government, and it will be really open government to everybody [that will] see the need of Libyans before any kind of religion need or religion background," Maiteeq told reporters.
Earlier in the day, the head of the Russian contact group on Libya, Lev Dengov, told Sputnik that during the Friday meeting between Maiteeq and Russian Deputy Foreign Minister Mikhail Bogdanov, possible consultations between Libyan National Army Commander General Khalifa Haftar and Libyan Prime Minister Fayez Sarraj in Moscow were discussed. He also reiterated Moscow's adherence to the international arms supplies embargo on Luby.
Libya has been in a state of turmoil since 2011, when a civil war began in the country and its longtime leader Muammar Gaddafi was overthrown. In December 2015, Libya's rival governments — the Council of Deputies based in Tobruk and the Tripoli-based General National Congress — agreed to create the Government of National Accord, to form the Presidency Council and to end the political impasse.