Speaking to Sputnik, a South Korean political analyst specifically focused on the war of words between Washington and Pyongyang in light of North Korea's push to conduct more nuclear tests.
Dr. Jaechun Kim, in particular, commented on US President Donald Trump expressing doubt that sanctions against North Korea would have any effect and Pyongyang's warning that the US would soon suffer "the greatest pain" it had ever experienced.
"My take is that both counties and their leaders are playing a game of chicken here. Both Donald Trump and Kim Jong-un don't really want war on the Korean Peninsula," Kim said, referring to Trump previously pledging "fury and fire" against Pyongyang.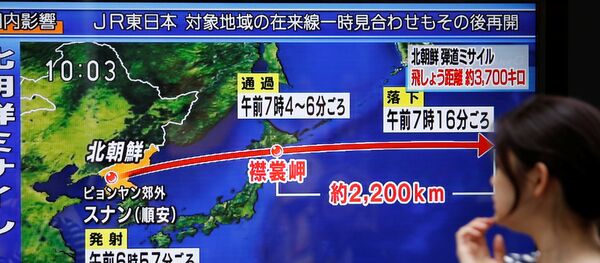 14 September 2017, 22:11 GMT
At the same time, Kim warned that "the war could break out if there is miscalculation and deception" about his adversary's intentions.
When asked about the possibility of a direct military conflict between the US and Pyongyang, Kim said that such a possibility is still in place.
"If North Korea launches an attack either against South Korea or the United States, these countries will have no other option but to retaliate," he added.
According to him, "the United States would not launch a preventive attack against North Korea because, if you like it or not, Pyongyang has enough military capability to deter a US first strike."
On the effectiveness of punitive measures against North Korea, Kim said that "the economic sanctions against Pyongyang in their current form are not going to change the regime's behavior" and that other measures should be used.
Commenting on North Korea's sixth nuclear test earlier this month, Trump said that Pyongyang's actions are "hostile and dangerous," emphasizing that the "talk of appeasement" would not work.
He also reaffirmed the US readiness to protect the US and its allies by "using the full range of diplomatic, conventional, and nuclear capabilities at our disposal."
US Secretary of Defense James Mattis, for his part, told reporters that any threats to the United States or its allies would be met with a massive, "effective and overwhelming" military response.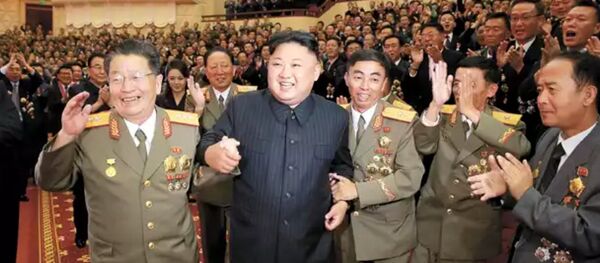 15 September 2017, 21:49 GMT
Mattis also said that Trump had been briefed on various military options available to the United States.
Meanwhile, media reports said on Friday that North Korea had launched another missile from the Sunan district of Pyongyang, in what has become the 15th North Korean missile test this year.
The new launch came just days after the UN Security Council approved sanctions against Pyongyang over its missile and nuclear program. On September 3, the North conducted its most powerful-ever nuclear test, which many believe to be the detonation of an H-bomb.