"I am not willing to say right now that there's a direct line between sequestration and what has happened," Mattis said, alluding to the congressional budget constraints, "but we're going to take a very close look at that."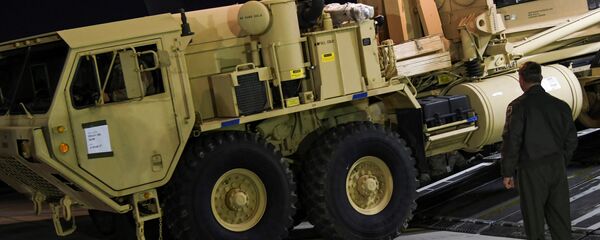 6 September 2017, 12:42 GMT
In the last couple of months, almost 100 US service members have been either injured or killed in nearly a dozen incidents, including military aircraft crashes, ship collisions and an incident involving an amphibious vehicle causing a gas line to rupture.
In addition, 17 sailors were injured in two recent Navy ship collisions, while 15 marines and a sailor died when a transport plane crashed into a soybean field in the Mississippi Delta.
The Navy and the Marine Corps have reviewed their safety and readiness procedures. In addition, the Navy has already fired six senior officials because of loss of trust in their ability to command.
According to retired four-star Marine General Mattis, senior leaders must answer the following questions: "What is the environment, what is the culture, what have we done with training over this time, have we reduced hours, have we increased hours, have some of these been the result of maintenance failure?"
"You've got to look very, very broadly and look for data points and we're doing that."
Many military leaders have urged Congress to stop providing defense budgets by using stopgap spending measures, which are short-term "gap-filler" solutions used until better solutions can be obtained. The short-term bills, which have been used for the past eight years, force military services to use money from their weapons modernization and training accounts to pay for missions, military.com reported.
When asked if military commanders never admit that their troops are underprepared, Mattis replied, "We reward people for raising their hand and saying 'no more.' We've had people actually stop training where they thought their troops needed to rehearse before they went forward with it."
"That's not that unusual. So I am not concerned right now that we're rewarding the wrong behavior."