New Delhi (Sputnik) — China has opened a new highway that connects the country with the Nepali mainland through Tibet as part of its One Belt One Road (OBOR) initiative. The highway can be linked with the proposed cross-border Sino-Nepali railway line and can be used for both trade and military purposes. This has raised India's hackles as it sees such a corridor as a major threat to its national security.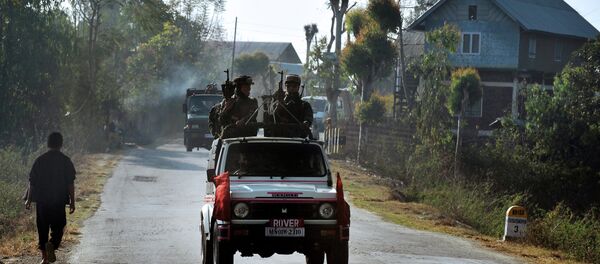 26 December 2016, 22:09 GMT
According to China's state-run Global Times, the Tibet highway between Xigaze airport and Xigaze city center officially opened to the public on Friday, a short section linking the national highway to the Nepal border.
"China is still weaving a string of pearls around India and improving connectivity between China and Nepal is part of its larger strategic designs. The fact is that if China is that if China makes inroads into Nepal through road and rail links then it will come at an arms' distance with India. China wants to make a good deterrent against India in this region as Nepal border touches key states of Bihar and Uttar Pradesh," Srikanth Kondapalli, Professor of East Asian and Chinese Studies in JNU told Sputnik.
"Nepal's support for the Chinese One Belt One Road (OBOR) project has been one of the strategic failures for India as the government could not convince Nepal to opt out the Chinese initiative," Srikanth Kondapalli added.
The Sino-Nepali railway was part of a deal struck by Nepal Deputy Prime Minister Krishna Bahadur Mahara when he visited China in early September. The railway includes two lines: one connecting three of Nepal's most important cities and two crossing the border between China and Nepal.