The Danish city of Aarhus, which is the European Capital of Culture in 2017, has been decorated with a sculpture by Prince Henrik, who recently made international headlines with bitter rants about the Danish Royal House and his notorious refusal to be buried next to his spouse.
The statue was commissioned by the Rømer Foundation, which is working to make Denmark's second-largest city more aesthetically pleasing. Rømer Foundation board member and Aarhus Theater director Allan Aagaard admitted to having high hopes for the 1.80 meter high sculpture at Aarhus' waterfront to become the city's next highlight.
"I hope it can become a big attraction. It's centrally placed, where many people congregate," Allan Aagaard told Danish Radio. "Personally, I almost think it could become Aarhus's answer to the Little Mermaid," he added.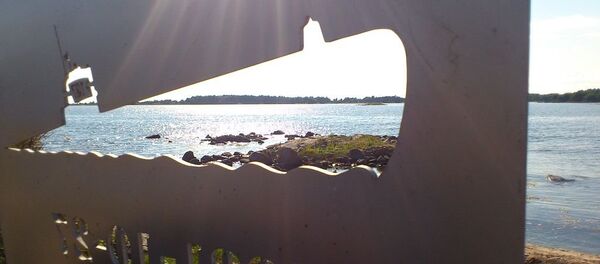 In order to celebrate Aarhus' prominent role in Europe's culture life with a fitting gift, the Rømer Foundation contacted former director of the art museum Aros, Jens Erik Sørensen, who recalled a miniature created by Prince Henrik around 1980. Subsequently, the figurine called "Siren" became a full-scale bronze sculpture. According to Aagaard, it evokes associations with the circus and merriment.
"When I see the sculpture, I think of a sea lion with a ball on his muzzle, dancing in the middle of a circus arena," Allan Aagaard argued, lauding the "expressive power" of the artwork.
The idea was that the creator himself would be present at the unveiling of the sculpture. However, 83-year-old Prince Henrik was reported to have been suffering from dementia in early September, which is why his participation in the event was called off by the Royal House.
​Earlier this year, Prince Henrik created a stir by refusing to be buried next to his spouse Queen Margrethe II of Denmark in the Roskilde Cathedral, where Danish royals have been buried since the 16th century. Prince Henrik has long harbored a grudge against the Danish Royal House for allegedly not treating him as Margrethe II's equal. He also claimed she would "push him aside, degrade and humiliate him" by never granting him the title of "King Consort." In 2016, Prince Henrik acrimoniously renounced his title and announced his retirement. Since then he has participated in very few official duties and instead spent much of his time at his private vineyard in France.
Born into the French House of Monpezat, Prince Henrik married Margrethe in 1967 and became her consort in 1972, when she succeeded her father King Frederick IX as monarch of Denmark. Prior to his marriage, Prince Henrik pursued a diplomatic career and is known for his translations of French poets, as well his own works of poetry.
​Aarhus, whose history began in the eighth century as a Viking fort, is the cultural and economic core of the Jutland region with a metropolitan area with roughly 1.4 million inhabitants.
The Little Mermaid, which depicts a fairytale character by Hans Christian Andersen, is arguably Denmark's most recognizable attraction. It was created in 1913 by sculptor Edvard Eriksen.