UNITED NATIONS (Sputnik) — A clear majority of members of the United Nations Human Rights Council fail to respect human rights, US Vice President Mike Pence said at the UN Security Council on Wednesday.
"The United Nations Human Rights Council actually attracts and welcomes many of the worst human rights violators in the world," Pence said. "A clear majority of the human rights council's members fail to meet even the most basic human rights standards."
Pence singled out Cuba and Venezuela as rights abusers, without mentioning key US allies on the Human Rights Council that also have poor track records on human rights such as Saudi Arabia.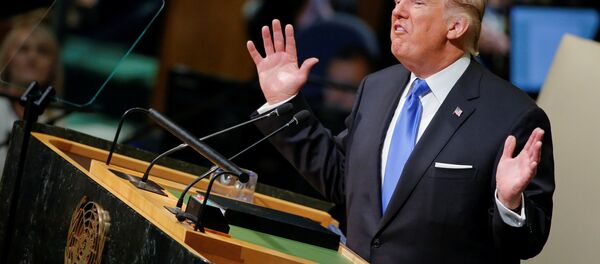 20 September 2017, 11:52 GMT
The US vice president also criticized the Human Rights Council for what he said was its pattern of targeting Israel, calling it a forum for anti-Semitism and invective against the Jewish state.
Pence urged the UN Security Council to end the Human Rights Council's bias against Israel.