WASHINGTON (Sputnik) — President Donald Trump's former campaign chairman Paul Manafort in an email to Russian billionaire Oleg Deripaska offered private briefings on the 2016 election, yet there is no evidence the proposal had ever been received or accepted, US media recently reported.
On Tuesday, CNN broke the news that the FBI had secured a wiretap on Manafort's phone under the Foreign Intelligence Surveillance Act (FISA.) The investigation began in 2014 following allegations that Manafort was operating as a foreign agent in his capacity as a campaign adviser to Ukrainian president Viktor Yanukovych. The wiretap paused in 2016, and resumed in 2017 under new allegations of Manafort's ties to Russian intelligence. Eventually, the FBI ended the wiretapping for a lack of evidence.
​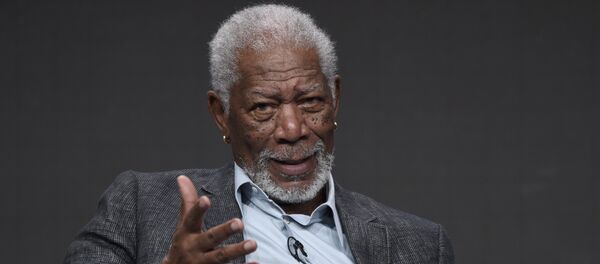 20 September 2017, 18:04 GMT
A spokeswoman for Deripaska denied the email communications had happened and called the reports the schemes of DC consultants, the Washington Post said on Wednesday. There is also no proof that any meetings with respect to this matter were ever arranged, the report added.
Deripaska, an aluminum magnate, in May sued a US news agency over claims he had contracted Manafort in 2005 to advance the interests of the Russian government.
The recent emails were part of a batch of documents that have been obtained by a team of investigators led by Special Counsel Robert Mueller as they conduct an inquiry into Trump's alleged collusion with Russia.
Russia has repeatedly denied allegations it meddled in the US election process, calling them absurd. Kremlin spokesman Dmitry Peskov said Moscow did not have official contacts with Trump's team during the presidential campaign.