"NATO is trying to restore the climate of the Cold War and is refusing to implement the principle solemnly declared in the 1990s — the principle of equal and indivisible security in the OSCE area," Lavrov said in his address.
Russia has always tried to liquidate the legacy of the Cold War, Lavrov said, but this initiative has not been met with a "reciprocal" good faith effort. "Sovereignty, rejection of interference in internal affairs, equality, mutual respect in international affairs" are principles Russia has sought to uphold and will "continue to defend," Lavrov said.
"Unfortunately, the arsenal of many Western states has not diplomacy but rough pressure," he told the gathering. "Some countries still prefer force to dialogue." 
Moscow is also working on plans to combat the rise of neo-Nazis, a spin-off of the very group whose violent rise led to the creation of the United Nations, Lavrov said. "Let's stop using historic events to stoke fear and distrust," he urged. Around the world, people need a "culture of dialogue" as opposed to "rash decisions" that will only lead to more conflict and strife.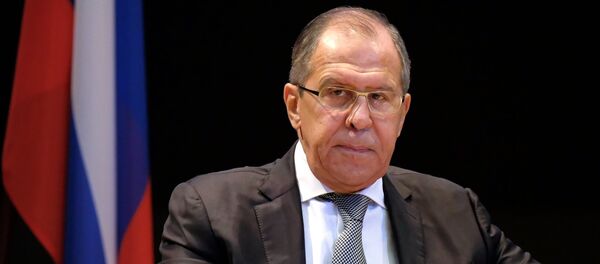 19 September 2017, 07:32 GMT
Earlier in the week, Lavrov commended US President Donald Trump's statement that "the US would not impose its way of life on others," telling reporters: "I think it's a very welcome statement, which we haven't heard from an American leader for a very long time."
Lavrov also said in New York this week "We waited very long with our [tat] in response to [Barack] Obama's tit. Being serious people and responsible people, and I feel Rex Tillerson is one of them, I hope that we can draw conclusions from where we are now and understand where we want to be. This "spiral of unfriendly steps" started with the Obama administration, he noted. 
During his speech, the diplomat warned against further "illegal" and "extraterritorial" sanctions against Iran. "Using unilateral sanctions … is illegitimate and undermines the collective nature of international efforts."