Scientists in Russia's Novosibirsk have submitted three applications to conduct experiments at China's planned orbiting space station under zero-gravity conditions, Sputnik International reported on Tuesday. The core capsule of the space station is scheduled to be launched in 2020 and the space station's construction will be completed by 2022.
Such technology cooperation is just one aspect of China-Russia space relations in recent years. For instance, Russian President Vladimir Putin told a press conference in May that supplies of Russia's advanced space rocket engines to China are on the agenda.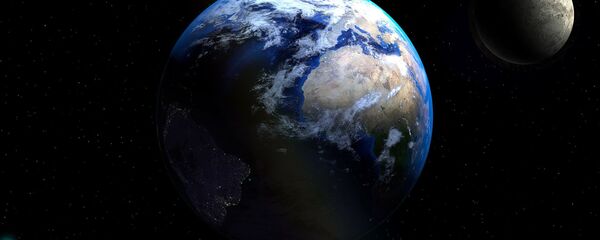 31 August 2017, 01:05 GMT
There is great potential for bilateral efforts in the space field to catch up with the US. As two of the world's space superpowers, China and Russia have been making steady progress in space technology. On Tuesday night, China's cargo spacecraft Tianzhou-1 completed an automated fast-docking operation with the Tiangong-2 space lab. 
China is the third country, after Russia and the US, to master refueling techniques in space, which is crucial in the building of a permanent space station, according to the Xinhua News Agency. China and Russia each have advantages in space technology, especially regarding rockets, experts said. Win-win cooperation between the two will help their respective space programs and the development of the world's space industry.
The two governments will reportedly sign in October an agreement on joint space exploration between 2018-22, which may cover five areas: lunar to deep space exploration, special materials development, Earth remote sensing, space debris research and satellite systems.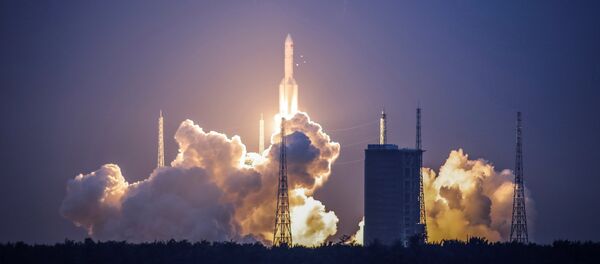 28 August 2017, 04:38 GMT
While the upcoming agreement will be the first to cover a partnership spanning five years, space technology requires a long-term process of exploration, so a long-term planning mechanism is needed for bilateral cooperation.
This cooperation should target large-scale programs, which can give full play to the two countries' advantages and potential. A long-term plan should be put in place to lay the foundation for cooperation. 
This article originally appeared in the Global Times.