BEIJING (Sputnik) — China's Commerce Ministry announced Saturday it would limit exports of refined petroleum products to North Korea starting next month in line with a recent UN Security Council resolution.
"Under UNSC Resolution 2375 and Chinese trade laws, China has taken the following measures in its trade with North Korea… From October 1, 2017 it will limit the export of refined oil products to North Korea," the statement read.
The trade authority said UN member states were prohibited from exporting more than 500,000 barrels of oil products to the North from October until the end of this year. Annual exports for 2018 were capped at 2 million barrels, it added.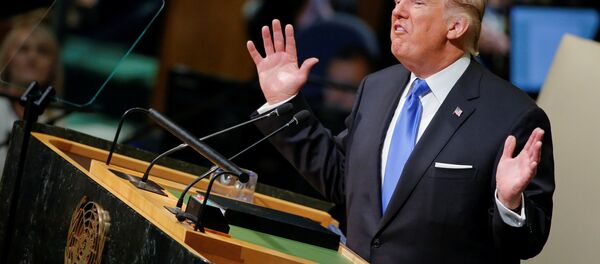 20 September 2017, 23:01 GMT
The Commerce Ministry also banned exports of condensates and liquefied natural gas to North Korea.
"From midnight on the day of the publication of this statement all exports of natural gas condensates and liquefied natural gas to North Korea are to stop," the statement read.
The prohibition is also in place for shipments at the Chinese-Korean border that have not yet received customs clearance, the commerce authority said.
Sanctions on North Korea were passed unanimously by the UN Security Council after it launched several ballistic missiles and tested a nuclear bomb in recent months, in defiance of UN regulations that ban Pyongyang from researching these technologies.