For nearly a decade fans of the company's products from different parts of the world have waited overnight in long queues to be among the first to buy iPhone's updated model. But today this wasn't the case almost anywhere.

8 September 2017, 16:47 GMT
Social media was peppered today with users' photos showing only a handful or no people outside of flagship Apple Stores in the US, China, Canada, the UK and elsewhere.
In Hangzhou, China, there were fewer people in the "line" than there were guards, reports say. What makes it even more ridiculous is that the Apple Store staff had prepared barricades for the anticipated crowd, which they eventually had to put away because only two people showed up.
​It shouldn't have been a surprise though, given that cheap android phones from companies like Huawei, Oppo and Xiaomi, which still manage to offer high-end features, have superseded the iPhone on the Chinese market.
In Pasadena, California, ABC7 reporter Chelsea Edwards tweeted a photo from outside a local Apple Store with no one in front of it.
​Even on Colorado Boulevard it was quiet, although reports from previous major Apple launches showed hundreds of customers camping out overnight near several stores across Southern California.
The disappearance of iPhone buyers is evident globally. 
​Noah Marriott is the 1st & last person in line for the #iPhone8 release today at the #Apple store in Palo Alto. pic.twitter.com/FiDpnM6Dsp
​Crazy queue for the #iPhone8 & #iPhone8Plus Today 👀 pic.twitter.com/qtxRjzfp33
​The situation is certainly not the same everywhere, with diehard Apple fans still lining up in Singapore and at some locations in New York, but there is clearly not as much excitement as in previous years.
​Here we go! Sales of the latest iPhones have begun here at the Singapore Apple Store https://t.co/rxaWZMA1kf #iPhone8Launch pic.twitter.com/8yqO2bzLvb
​There are reasons the launch kicked off with less fanfare than usual. For one, this year's phone provides little if any material improvement over its lower-priced predecessor, aside from an improved camera.
"[iPhone8] is pretty similar to the iPhone 7 but it shoots 4k, 60 frames per second and it's got a new glass back instead of the metal which is apparently more durable," Mazen Kourouche, who waited 10 days to ensure he'd be the first buyer in Sydney, told Reuters. "There aren't too many new features to this one."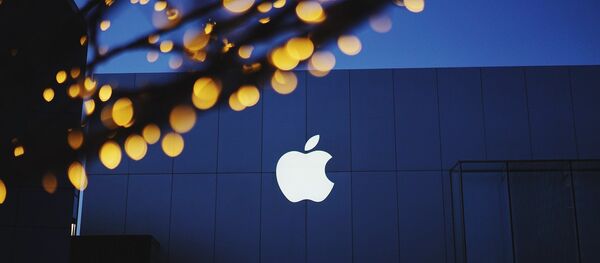 Also, since it's now been 10 years since the first model came out, the hype could have simply died down.
But most experts link the frosty reception to the iPhone8 sharing the spotlight with a far more exciting, top-of-the-line iPhoneX model, which will hit stores in November.
Online preorders have also changed the game, with Apple Stores now hardly being the quickest way to get the device.