VLADIVOSTOK (Sputnik) — Russia welcomes the interest of US President Donald Trump's administration in the United Nations despite the fact that Moscow refused to sign the US declaration on UN reform, Russian Foreign Minister Sergei Lavrov said Sunday.
"We welcome the fact that the Trump administration has become interested in the United Nations. It would have been worse if the United Nations was ignored," Lavrov told Russia's NTV broadcaster.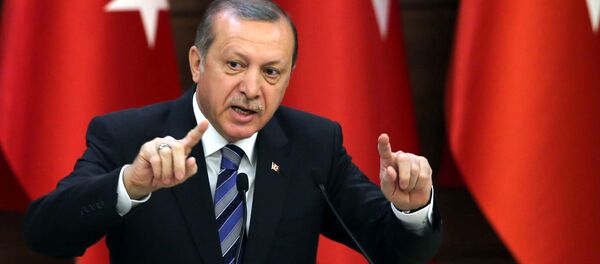 20 September 2016, 19:26 GMT
Moreover, the foreign minister noted that the United States rejected Russia's proposal to review the wording of the US-drafted declaration on the UN reform.
"When we and other countries that have received this declaration proposed to discuss the wording, they said 'No, it is out of question, just sign it.' Of course, neither we, nor China, France, in particular, could agree on such an approach," the minister said.
Menawhile, the US administration has been taking steps aimed at reforming the international organization. On Monday, a US-sponsored meeting to discuss the reform of the organization was held at the United Nations. The countries were proposed to sign a US-drafted declaration on the reform before participating in the event. According to US Ambassador to the United Nations Nikki Haley, about 130 countries have already signed the US-initiated declaration. Russia and China are among 70 countries, which refused to sign the document.