The Chinese base operated by the People's Liberation Army-Navy opened August 1 as the first foreign base under Beijing's command, Sputnik reported.
"The live-fire training will help explore a new training model for the overseas garrison," base commander Liang Yang said in a Chinese military report cited by SCMP.  Humidity and high temperatures require the troops to adjust how they complete a variety of basic tasks, as well as how they use their weapons, SCMP said.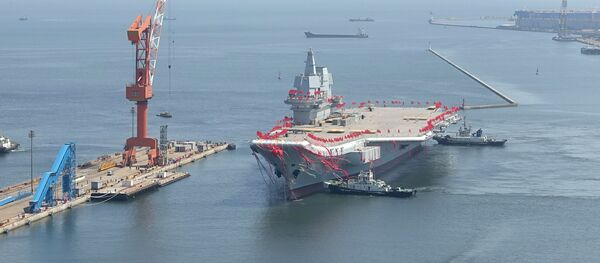 "This is the first time our soldiers stationed in Djibouti have left the camp to conduct combat training," Liang said.
The choice for troops to wear blue uniforms in the desert-like conditions, as depicted in photos published by the Hong Kong-based news outlet, shows there was not a major emphasis on keeping the live-fire drills clandestine.
The Chinese Defense Ministry pitched the base as a naval logistics hub and bastion for support of "naval escorts in Africa and southwest Asia," United Nations peacekeeping operations and general humanitarian aid. However, the troops' recent drills highlight that PLA forces intend to be able to "resist attacks from terrorists, pirates, local armed forces, or even foreign troops," analyst Li Jie told SCMP.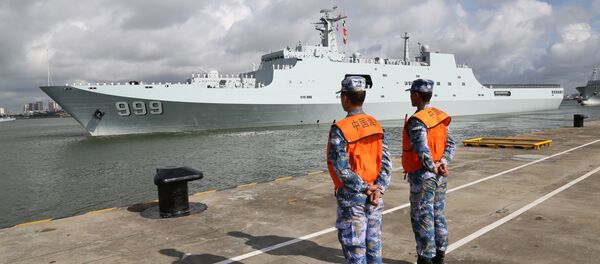 The US Navy's Camp Lemonnier sits on the southern edge of the Djibouti-Ambouli International Airport, while the Japanese Maritime Self-Defense Force operates a base a stone's throw from their US allies. The PLA-Navy's base is situated across the Gulf of Tadjoura in the small port city of Obock on Djibouti's northern coastline.
The former French colony also hosts a sizeable number of French Navy personnel within its borders. The French Foreign Legion built Camp Lemonnier before renting it to their US allies for use as a hub of counterterrorism operations following the 9/11 terrorist attacks in the US.  
Shortly after the PLA-N officially opened its new base, the Chinese government-owned Procuratorial Daily accused Japanese tactical divers of approaching docked Chinese vessels.