Bonesh specifically pointed to the normalization of relations between Russia and Turkey last year and Ankara's readiness to bolster its ties with Iran, something that he said added significantly to "progress in the development of full-fledged trilateral cooperation." 
"First and foremost, the parties will cooperate on the Syrian crisis. Several rounds of negotiations on Syria in Astana, the creation of a tripartite committee and the sides' willingness to expand military cooperation became an important step in the development of trilateral relations," he said.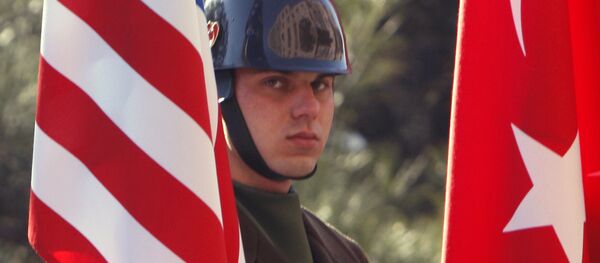 11 September 2017, 07:30 GMT
Bonesh noted that Turkey's interests on several issues, including those related to North Caucasus, Central Asia, Iraq and Syria, differ in some aspects from the interests of Iran and Russia.
"Nevertheless, the sides continue trilateral consultations in a sign that they are ready to expand cooperation on a whole array of issues related to security and geopolitics," he pointed out.
In this regard, he drew attention to the fact that "since Donald Trump came to power in the US, Moscow's relations with the United States have faced new challenges and problems rather than showed signs of the improvement." 
"There were also tensions in US-Turkish relations despite the fact that both countries maintain military cooperation within NATO. This has forced Turkey to reorient itself to cooperation with Iran and Russia and to intensify the dialogue with these two countries on various strategic issues," according to Bonesh.
"Additionally, it is worth mentioning aggravation of ties between Iran and the US against the backdrop of US President Trump's aggressive rhetoric. All this led to the creation of a trilateral cooperation between Iran, Russia and Turkey as the most effective model for resolving the Syrian crisis. It can also be used to solve other issues," he said.
Bonesh warned that the US and its Middle Eastern allies will do their best to undermine the process of integration between Iran, Russia and Turkey even though "in case of improved relations between Turkey and the United States, Ankara's interest in cooperation with Iran and Russia will decrease."
"With their undisguised interest in northern Syria, Americans continue to directly and indirectly support the Syrian Democratic Forces, the red line that makes Turkey unite with other [international] players. Turkey knows that Washington does not take into account its interests in Syria," he concluded.
The Syrian Democratic Forces (SDF) is a coalition of US-backed militants with the stated goal of creating a secular, democratic and federalized Syria.
The SDF is mostly composed of, and militarily led by, the Kurdish People's Protection Units (YPG), which Turkey considers a terrorist group affiliated with the Kurdistan Workers' Party (PKK), which operates within neighboring Turkey.
In May, US President Donald Trump approved of providing Kurdish militiamen in Syria with heavy armaments, including mortars and machine guns.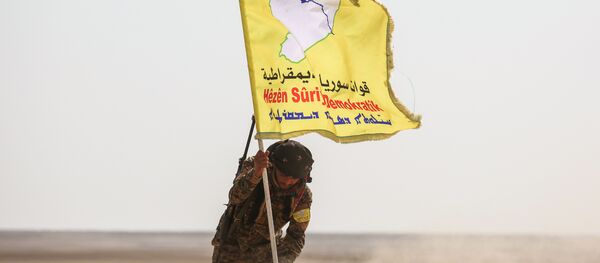 Earlier this month, Turkish Deputy Prime Minister
Bekir Bozdag said
that charges brought against guards of Turkish President Recep Tayyip Erdogan by the US authorities have seriously damaged Washington-Ankara relations.
In late August, the US government brought charges against 19 people, including 15 officers of the Turkish security services, for attacking participants at a protest rally during Erdogan's visit to Washington in May.
Commenting on Washington's reaction to the Ankara-Moscow deal on the S-400 systems' supplies, President  Erdogan, for his part, said that this deal "made the United States furious."