Kristian Rouz – As the process of NAFTA renegotiation continues into its third round in the Canadian capital Ottawa, US representatives are planning to announce part of their key proposals on trade, aimed at eliminating the existing imbalances. The US negotiators, however, will delay unveiling their proposals regarding the most important issue for US manufacturers, namely, regulations on trade in automobiles.
The three sides are supposed to reach an agreement on the updated NAFTA by year-end; however, the chances that they will are decreasing, sources say, as Canada and Mexico are unwilling to renounce their privileged access to the lucrative US market.
However, US negotiators are hoping to offer their lesser partners a good deal, which would put the US in a less disadvantageous position, while maintaining a relative freedom of trade that Canada and Mexico may capitalize on.
"We're making good solid progress… but the end game is always the hardest part and impossible to predict," chief Canadian negotiator Steve Verheul says.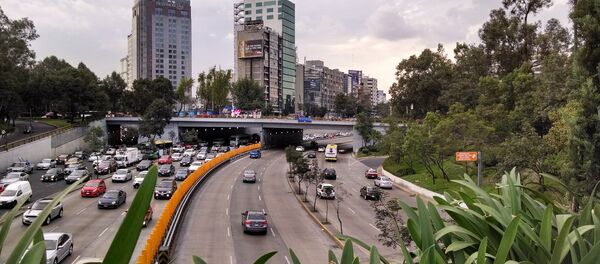 31 August 2017, 22:36 GMT
At the same time, Canadian private-sector union head Jerry Dias says the US stance on NAFTA is likely to prevent the deal from being concluded by the year-end. He has also accused the US of attempts to inflict its own agenda on its trading partners.
"There's no progress, things are going very slow," Dias said. "There are no meaningful discussions. It looks as if the tactics are, we're the big player and we're going to force the agenda, and if you don't like it, too bad, so my guess is everybody just walks away."
This is hardly surprising, as the US is the disadvantaged party in NAFTA, and President Trump is thus spearheading the re-negotiation process. Canadian and Mexican-made manufactured goods have enjoyed wider consumer demand in the US due to their value and affordability, which stem from lower labor costs in these two nations.
Naturally, a likely response from the Trump administration would be to unilaterally slapp customs tariffs on imports that put American workers at a disadvantage, so any meaningful US proposal on NAFTA would be a sign of good will.
President Trump says the US will walk away from the 'disaster' of NAFTA, should Canada and Mexico not agree to the upcoming proposals.
The three NAFTA member countries exchange $1 trln worth of goods and services per year, and the current trade imbalance mostly favors Mexico at the expense of the US market.
Canadian officials say the sides have reached preliminary agreements on less important issues, such as environment and small and medium-size companies, but it is manufacturing, and especially the automotive sector that bothers Washington the most.
The US seeks to reinforce the rules of origin for cars, which determines what proportion of a vehicle's parts must originate in North America for the end-product to qualify for tariff-free status. The sides are expected to discuss the rules of origin on Tuesday and Wednesday.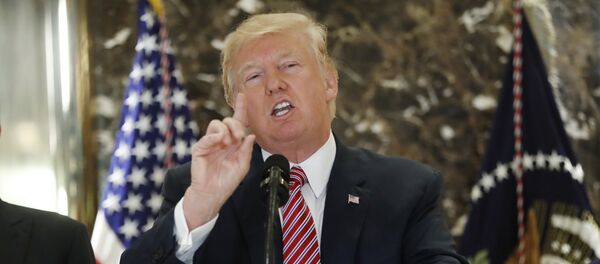 23 August 2017, 03:48 GMT
The White House says the US trade deficit in auto parts alone is $11 bln with Canada and $64 bln with Mexico, and President Trump demands more US-made parts in cars which are re-imported back into the country. However, the US is not ready to announce its proposals on the rules of origin as the US negotiators have not yet reached a single position on the issue with US car manufacturers.
US car-makers, at the same time, are not being particularly helpful for a simple reason – whatever the Trump administration comes up with on NAFTA is going to hurt their profitability one way or another. Stricter rules of origin will hurt their profit margins on the labor costs side, while abandoning NAFTA altogether will prevent them from exploiting dirt-cheap Mexican labur.
A Mexican worker at a car factory in Mexico earns an equivalent of $4 per hour, almost a tenth that of his hypothetical US counterpart.
The US will also propose changes to NAFTA's intellectual property and investment rules, as well as settlement mechanisms. Canada and Mexico have already declined one of the US proposals on investment, thus making it increasingly likely we are witnessing NAFTA's last months of existence.