MOSCOW (Sputnik) — The Russian authorities have decided not yet to introduce the regulation of cryptocurrencies, but will instead focus on legalizing the blockchain technology, Deputy Finance Minister Alexei Moiseev told Sputnik on Tuesday.
"The positions of the departments did not get closer to each other. In this connection, it was decided [by Russian First Deputy Prime Minister Igor] Shuvalov to monitor [the situation with cryptocurrencies] now. For the time being, we are more engaged in legalizing blockchain from the viewpoint of it as a mechanism to register data so that the information stored in blockchain could have the same legal force as information stored [in other forms]," he said.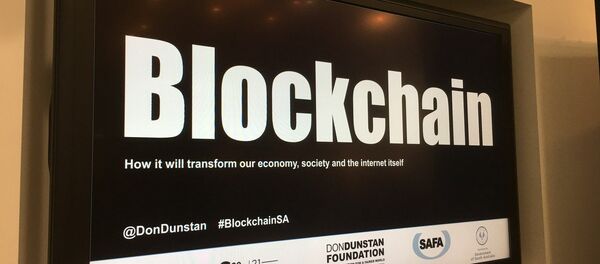 9 September 2017, 18:41 GMT
Digital currencies, also known as cryptocurrencies, have no material form and global currency regulation does not currently apply to them. An unlimited number of anonymous sources can issue and use such currencies. Central banks worldwide have treated the phenomenon with caution, although some have started exploring the possibilities it offers and even developing their own cryptocurrency.