Being of a happy disposition when receiving their annual flu vaccine may actually help elderly people respond quicker to the injection than being all grumpy, new findings suggest.
Researchers now believe the outward mood and sunny outlook of pensioners receiving the vaccination could play a major part in providing greater protection against illness.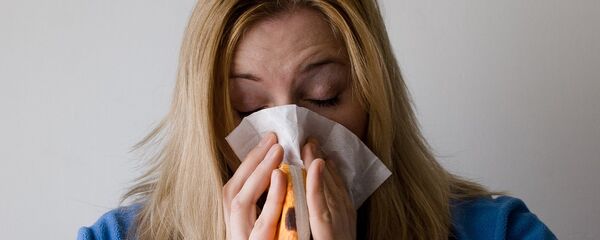 5 September 2017, 15:15 GMT
Scientists who have been studying ways of providing better resistance discovered a smile may afford better protection in allowing the vaccine to operate quicker through older people.
"Vaccinations are an incredibly effective way of reducing the likelihood of catching infectious diseases. But their Achilles heel is that their ability to protect against disease is affected by how well an individual's immune system works," said Kavita Vedhara, professor of health psychology at the University of Nottingham, who led the study.
"We have known for many years that a number of psychological and behavioral factors such as stress, physical activity and diet influence how well the immune system works and these factors have also been shown to influence how well vaccines protect against disease," she added.
Comedy as Therapy
The findings of the study, published in the journal Brain, Behaviour and Immunity, are believed to apply to all routine vaccinations.
However the scientists looked only at 138 British pensioners aged between 65 and 85 who had been given their seasonal flu jab in local GP surgeries during 2014-15.
Before and after each injection, each participant recorded their meals, activity, mood, stress levels and sleeping hours every day. Immune responses were then measured with blood tests.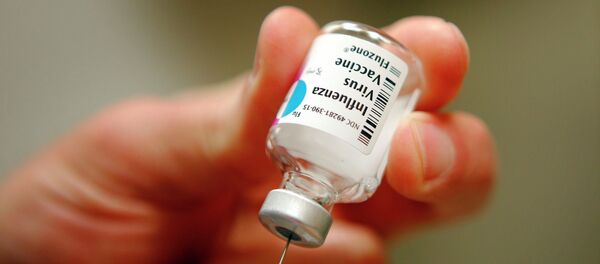 4 October 2016, 23:40 GMT
Researchers then found the only factor with an effect on the injection's success was a good cheer — and a smile.
Professor Vedhara explained watching a comedy has been found to raise concentrations of antibodies and curb inflammation-inducing cyto-kines in the blood.
Now she says the next step is to learn how to tinker with this effect, adding: "We're looking at whether we can develop an intervention which people can self-administer something that an older person could listen to, maybe when they are sitting in their car beforehand."
Australian Outbreak
The news comes as Europe and Britain prepare themselves for potentially the worst flu season in half a century after the latest strain H3N2 resulted in 72 deaths and at least 166,000 cases in Australia over recent months.
In the wake of the Australian outbreak, Professor Robert Dingwall, a public health expert at Nottingham Trent University, admitted it was inevitable it would arrive in the UK.
He warned it could claim as many lives as the Hong Kong flu outbreak in 1968, which killed at least one million people.
"There is no point in trying to close the borders. It's almost inevitable this will come to us," Professor Dingwall said.