ADELAIDE (Sputnik) — The Korea Aerospace Research Institute (KARI) is interested in the development of its national Naro Space Center in cooperation with Russia, Russia's Roscosmos State Space Corporation Director General Igor Komarov said.
"Within the development of Naro Space Center, the Korean partners have showed interest in cooperation with [Russia's] Center for Operation of Space Ground-Based Infrastructure (TsENKI). Moreover, we have discussed the possibilities of cooperation with Russia's rocket engines manufacturers. We will provide more specific information, when contracts are signed," Komarov told reporters on the sidelines of the International Astronautical Congress (IAC) in Adelaide, Australia.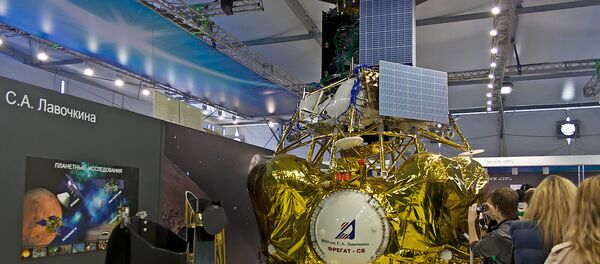 18 August 2017, 10:21 GMT
Moreover, Russia's ground-based signal correction station for the GLONASS satellite navigation system could be placed in South Korea, as Sergey Krikalev, the executive director for manned space flight programs at Roscosmos, said.
Adelaide is currently hosting the 68th IAC, which will last through Friday. It is the world's largest annual gathering of space professionals, and has been held every year since 1950.