Internal Pentagon estimates indicate 20,000 South Koreans would be killed daily in such an event.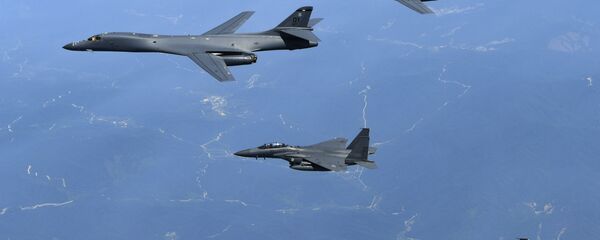 26 September 2017, 00:40 GMT
"We are totally prepared for the second option, not a preferred option," the first-year president said. "If we take that option, it will be devastating, I can tell you that, devastating for North Korea."
"That's called the military option," he continued, adding, "if we have to take it, we will."
Tuesday morning, Trump said via Twitter the late US college student, Otto Warmbier, "was tortured beyond belief by North Korea." 
North Korean Foreign Minister Ri Yong-ho said Trump's untimely threat to totally destroy North Korea at the UN General Assembly last week essentially amounted to a declaration of war. As such, Pyongyang has maintained it will shoot down US planes as needed. But the threat seems somewhat hollow. Over the weekend, US Air Force B-1B Lancers and South Korean F-15 fighter escorts went north of the demilitarized zone dividing North and South Korea in a flight route and flew along North Korea's east coast. The US and South Korean pilots returned from the flight unscathed. 
Previous presidential administrations "left me a mess" on the peninsula, Trump said. The growth of North Korea's ballistic missile and nuclear weapons programs "is a situation that should have been handled 25 years ago, 20 years ago, 15 years ago, 10 years ago, five years ago," the president said, before promising that he would "fix" the problem. "I'll fix that mess."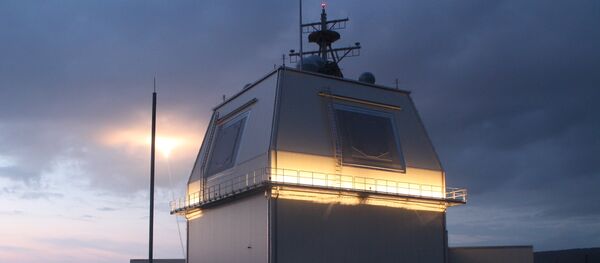 23 September 2017, 22:21 GMT
Trump then said "we'll see what happens" there. Despite pledging to implement a solution to quell the North Korean threat, Trump offered no plans for how he would accomplish the goal.
"All nations must act now to ensure the regime's complete denuclearization," Trump said during prepared remarks. 
General Joseph Dunford, chairman of the US Joint Chiefs of Staff, told the Senate on Tuesday morning the US "can protect Hawaii" as well as the US mainland from potential intercontinental ballistic missile strikes, Fox's Lucas Tomlinson reported.