Bergdahl is accused of jeopardizing other soldiers by walking off his remote post in Afghanistan in 2009. His trial on charges of desertion and misbehavior before the enemy is scheduled for October. If convicted, he could face a lifetime in prison.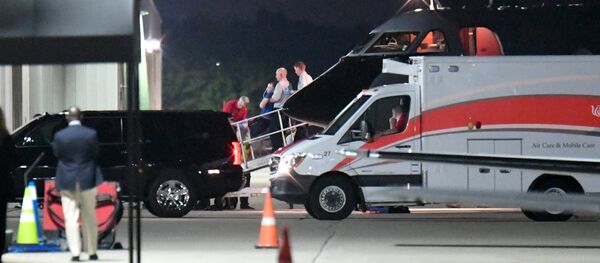 27 September 2017, 00:50 GMT
During the 2016 election campaign, now-US President Donald Trump called Bergdahl a "dirty, rotten, no good traitor" and suggested he should be executed.
Bergdahl's attorneys, fearing Trump's comments could influence jurors and others involved in the case, or even be construed as orders issued by a commander in chief, wrote an appeal to the United States Army Court of Criminal Appeals in February.
"Justice cannot be done and public confidence in military justice cannot be maintained under these circumstances," Bergdahl's chief attorney, Eugene Fidell, wrote in the appeal.
"President Trump's repeated public vilification of Sergeant Bergdahl must be explicitly acknowledged as apparent [unlawful command influence] and decisive remedial action taken," Fidell added.
After prosecutors admitted to recently having had a conservation with the National Security Council, during which they said they were given no direction on how to handle the case, defense lawyers asked for unredacted emails between meeting participants and an opportunity to interview the prosecutor who had the conversation, military.com reported.
On Wednesday, Judge Jeffery R. Nance rejected the defense lawyers' request, explaining that he had already countered the February defense proposition that Trump's comments could influence the case.
Although Nance agreed that the president's comments were "disturbing and disappointing," he sided with the prosecutors' contention that Trump's statements were campaign trail rhetoric that wouldn't sway carefully screened potential jurors.