The AfD (Alternative for Germany) party, which came third in German federal elections with 12.6 percent of the public vote, garnered its biggest support in the east, where in Saxony it took a hefty 35.5% of the vote, and in Thuringia 22.7%.
Commenting on the rise of the right-wing party, political scientist, professor at the Free University of Berlin Hajo Funke told Sputnik Deutschland that its success is deeply rooted in East German society.
"The resentment towards the established parties is partly based on the old GDR experience: 'We do not want to have anything to do with politics,' and on the disappointment surrounding the reunification," he said.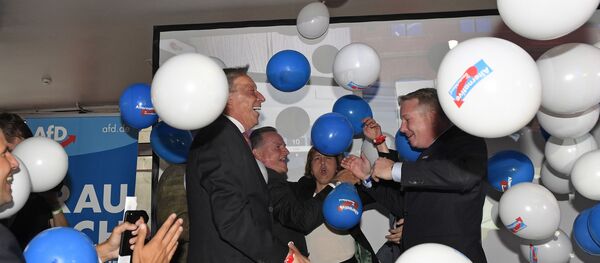 26 September 2017, 14:10 GMT
The word Treuhand ("Trust agency"), the agency established by the government of the German Democratic Republic to privatize East German enterprises prior to the reunification, is still an insult to this day, he said. Too many old traditions and practices have vanished. And after the country's monetary union, the authorities completely failed to assist in the social, cultural and economic development of the federal states.
The political analyst provided an insight into the psychological patterns which played an important role in the vote.
"If I'm looking for a scapegoat. And all of a sudden, someone, who seems quite serious and doesn't appear to be right-wing, offers me this scapegoat: namely those responsible for the integration of migrants, then I'm going to use it. The refugees should be sent back to Anatolia. They are the ones who voted for Erdogan. They don't belong in Germany. This is the entire Turkish minority, which has been living here for 40 years [after they were invited by the German government to fill labor shortages]. But Germany has made no attempt to help them learn the language or improve their skills. It can't be more radical," the political scientist said.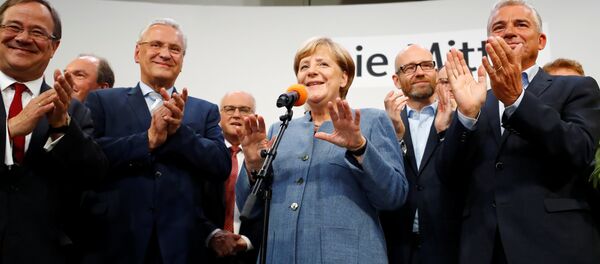 25 September 2017, 09:16 GMT
However only a credible policy will be able to stop this trend and win back voter confidence, Hajo Funke concluded.
AfD, which was set up just four years ago in 2013, has entered the Bundestag for the first time, receiving 94 seats and bringing the political right to the parliament for the first time since the 1940s.