Since 2012, 62 Marines died in Class-A Mishaps while just 10 members of the US Navy were killed in similar accidents, according to figures obtained by Breaking Defense. It's worth noting that the Navy conducts a lot more flights – such as those from aircraft carriers – than does the Marine Corps.
Class-A Mishaps designate accidents in which loss of life occurs or $1 million or more in damage is done to military assets.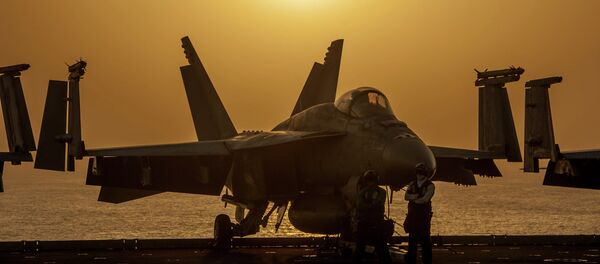 On July 10, a US Marine Corps KC-130 cargo aircraft crashed in Leflore County, Mississippi, leading to the deaths of 16 people on board. The KC-130T Hercules' accident led to the most fatalities in a US aviation accident since the 2009 crash of Colgan Air Flight 2407, which saw 50 passengers pass away.
Another USMC accident off the Australian coast killed three Marines aboard the MV-22 Osprey less than a month later on August 5. 
The Marine Corp's F-18 models "are twice as dangerous as the comparable Navy models," Breaking Defense reported, primarily since the service never upgraded its F-18 Hornets into F-18 Super Hornets. The Navy maintains dozens of F-18E and F-18F aircraft, in addition to electronic warfare EA-18G Growlers, while the Marines don't have any of those platforms.
Marine F-18A and F-18B were involved in 8.3 Class-A Mishaps per 100,000 flight hours while F-18E and F-18F aircraft were involved in 2.2 and 2.3 mishaps per 100,000 flight hours, according to data published by Breaking Defense.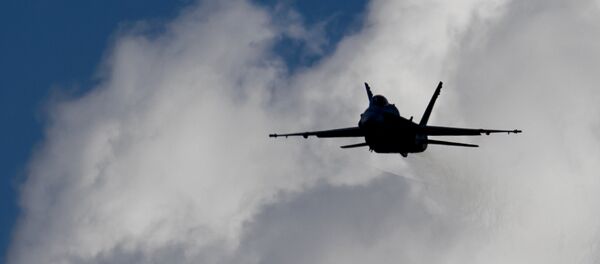 29 August 2017, 09:24 GMT
The Navy has finally won relatively positive attention as compared to its US Marine counterparts, after suffering a slew of costly mistakes earlier this year.
The USS John S. McCain, a Navy guided-missile destroyer, clashed with a tanker near the Malacca straits in August, killing 10 seamen. In June, seven sailors died in an incident in which the USS Fitzgerald, another destroyer, was struck by a cargo ship off the Japanese coast. The service relieved a slew of commanders of their duties following the tragic hiccups. 
The "material condition and operational readiness of the ships" in the 7th Fleet "are significantly degraded and not acceptable," House Armed Services Seapower and Project Forces Subcommittee Chairman Rob Wittman said September 7.