Huseyin Muftuoglu, the spokesman of the Turkish Foreign Ministry, expressed hope that the international community would support the territorial integrity of Iraq against the backdrop of the recent independence referendum held in Iraqi Kurdistan.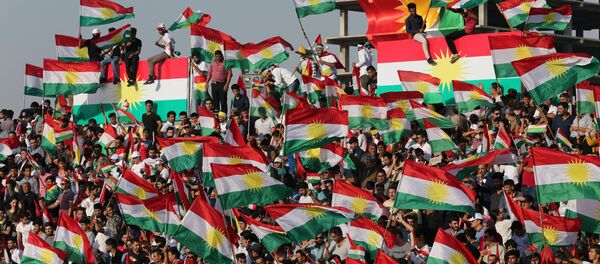 28 September 2017, 14:49 GMT
In response to the independence referendum Turkish authorities said that they were ready to support Iraq's territorial integrity not in word but in deed, while US State Department Spokesperson Heather Nauert said that Ankara's statement "certainly sounds like a threat."
"Turkey has clearly and openly specified its position in regards to the referendum both before it and after it has been held. At this stage the international community should express its position as for Iraq's territorial integrity and unity without hesitation, in a prudent and clear way," Muftuoglu said in a statement obtained by Sputnik, commenting on Nauert's words.
On Monday, Kurdistan held a referendum on the independence of the region. According to the official results of Kurdistan's Independent High Elections and Referendum Commission, the overwhelming majority, or 92.7 percent of the voters, backed independence. The referendum was opposed by Baghdad as well as a number of other countries, including Iran and Turkey, which also have Kurdish minorities.