A new direction that would turn simmering conflict and saber-rattling into plowshares in order to cultivate international peace and prosperity.
Nazi Germany's aggression towards the Soviet Union inflicted at least 27 million deaths during the 1941-45 war; Germany was likewise laid to ruins, with up to six million of its military personnel — some 90 percent of its total war losses — killed by the resurgent Soviet forces.
Death, disease, destitution and mass starvation scarred both nations. More than any other country, Russia and Germany know the full horror and suffering of war. Therefore, it is incumbent on both to do everything to ensure that such violence should never be repeated.
This week, Germany's ambassador to Russia, Rudiger von Fritsch renewed the bond of friendship between the two nations. In a meeting with Konstantin Kosachev, the head of the Russian Upper Parliament's Foreign Affairs Committee, the German envoy said: "There is no alternative to good relations between Russia and Germany."
He added that Germany and Russia "share responsibility for the destiny of the Eurasian continent".
A truer word could not be spoken.
However, there is a special onus on Germany to find its independence in foreign policy and to build a strategic partnership with Russia. Not only for the sake of Germany, but for the European Union and the wider Eurasian continent.
To be blunt, Germany has for too long allowed its natural relations with Russia to become warped under the sway of an overbearing transatlantic dominance by Washington.
Recall that when the US-led NATO alliance was formed in 1949, its first general secretary, Britain's Lord Ismay, candidly described the purpose of the organization thus: "To keep the Soviet Union out, the Americans in, and the Germans down."
This mentality of divide-and-rule has served well an Anglo-American agenda of giving Washington an overweening presence and role in determining European affairs, in particular in the latter's relations with Moscow.
But Europe has paid a heavy price for its transatlantic thrall to Washington.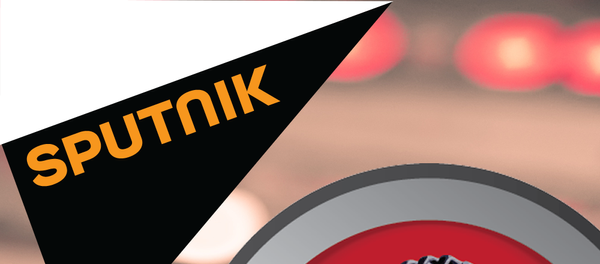 27 September 2017, 14:19 GMT
As Germany's recent elections have shown, the country has become bitterly divided over the issue of massive influx of refugees from the Middle East and North Africa. Chancellor Angela Merkel's Christian Democrats were re-elected, but only after incurring big electoral losses to the anti-immigrant newcomer party, Alternative for Germany. Merkel is now tasked with cobbling together a coalition government in the aftermath.
Widespread popular rancor over large-scale immigration has also strained the cohesiveness of the European Union. The backlash against the EU from populist parties is felt in Britain, France, Holland to Poland, Hungary, Slovakia and the Czech Republic.
The political stresses being felt both inside Germany and across Europe are arguably the direct result of the EU being a bystander to decades of American-led illegal wars in the Middle East. European powers stand accused of being complicit in these US wars which have destabilized whole nations and set off the phenomenal mass migration towards Europe.
If European powers had shown more independence and acted to avert US-led wars in Iraq, Afghanistan, Syria, Libya, Somalia, and elsewhere, it seems reasonable to posit that the anti-immigrant politics which are tearing at the social fabric within Germany and Europe would not have arisen. In other words, it was precisely Europe being in thrall to Washington's policies that have created so much of the bloc's current turmoil.
The same can be said about American agitation for NATO's expansion and force buildup around Russia. The ensuing tensions between Russia and Europe have grown out of all proportion to the objective circumstances. Russia has repeatedly said that it has no intention to threaten the borders of any European state, yet this specter has been continually whipped up by the US-led transatlantic axis.
The most recent example of this was the Western media hysteria surrounding Russia's Zapad 2017 military defense exercises in Belarus at the end of last month. NATO officials and pro-transatlantic politicians like Britain's Michael Fallon were warning of an imminent Russian invasion of the Baltics. As it turned out, the Zapad exercises passed without any such incident, and were seen to be a defensive drill, exactly just as Russia had been consistently maintaining. But you see how the American-dominated Russophobia was irresponsibly stoking European alarm and tensions with Moscow.
If only German leaders could make the full transition to independence in foreign policy. And abandon the futile, unnecessary antagonism with Russia.
Former German defense minister Willy Wimmer can see through the nonsense. Why can't others? In a media interview from three years ago, Wimmer rejected the Washington-led narrative that Russia instigated the Ukraine crisis. He has the balanced insight to see that it was the US and European allies who destabilized the country with an illegal coup against an elected government in Kiev in February 2014.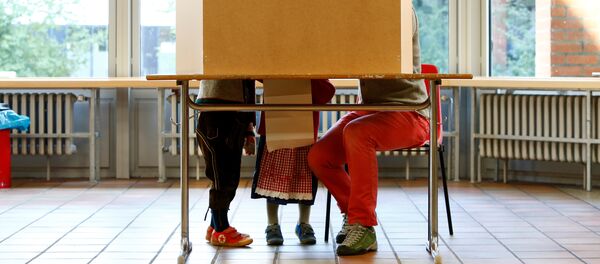 25 September 2017, 18:06 GMT
The American and European economic sanctions that have been imposed on Russia during the past three years over alleged Russian interference in Ukraine are baseless, as Wimmer points out. These sanctions have rebounded to damage Europe's economy to a much greater extent than America's because of the extensive bilateral links between Europe and Russia.
Now the Trump administration is moving to impose more sanctions that would be detrimental to Europe's vast energy supplies from Russia. The obvious ulterior motive here is for the Americans to replace Russia as the energy exporter to Europe — at much higher financial costs to the European governments and citizens.
Germany has reacted angrily to those latest US sanctions, saying they constitute undue interference by Washington in European affairs. It's about time that Berlin woke up to reality. The issue epitomizes the bigger geopolitical picture of how Washington meddles in European-Russian relations for its selfish interests.
American unilateralism is pushing the world towards more conflict. Whether it is to do with North Korea, Iran, China, or between Europe and Russia.
As the strongest power in the European Union, Germany has a special responsibility to promote diplomacy and peaceful resolutions. Berlin must forge the greater partnership with Moscow to create a vital counterbalance to reckless American unilateralism.
Germany and Russia's shared experience of war and suffering is a powerful incentive for the two nations to lead the way forward for Europe and the world in the pursuit of peace. America's relatively unscathed experience in suffering war is perhaps why its leaders are often gung-ho about starting wars.
For this to happen, Germany must find the political courage and independence to reject Washington's inordinate influence. Chancellor Merkel is known to have little regard for Trump and his loose-cannon policies. Her fourth term in office is an auspicious time for Berlin to radically rethink the transatlantic dependence on Washington.
As the German envoy said earlier: "There is no alternative to good relations between Russia and Germany."
Indeed, the future of peaceful relations in Eurasia and the world may depend on it.
The views expressed in this article are solely those of the author and do not necessarily reflect the official position of Sputnik.