NEW DELHI (Sputnik) — India's non-prescriptive development partnership model is fast finding favor on the African continent in light of the bad press received by the Chinese for being hard and exploitative, according to a study.
The report titled "Africa: China's Long Game and Bad Press" has been released by a Hyderabad-based think-tank Center for Asia Africa Policy Research (CAAPR).
The report bases its conclusions on recent media reports on the African mainland which suggest that the Chinese are exploiting local resources of the African continent and also pushing African countries towards a debt trap with long-term loans.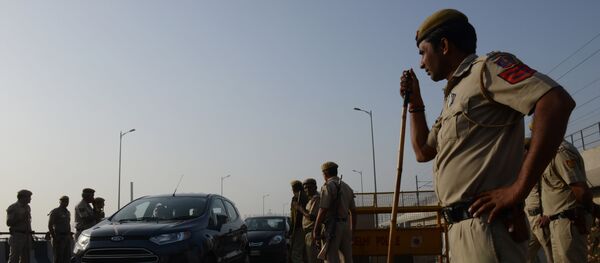 27 September 2017, 13:00 GMT
As per the report, the African press generally views the Indian presence on the continent as a collaborator and an equal partner. The report quotes the Indo-Japan Asia-Africa Growth Corridor (AAGC) document launched by the Indian and Japanese prime ministers last week in comparison to the One-Belt-One-Road (OBOR) initiative of China as an example. 
India has its own advantage in the present scenario in Africa say authors who worked on the report.
"India is collaborating with Africa in diverse fields like agriculture, education and health which have a long bearing on African society with no direct spin-off for India. This is what makes India stand apart," Prasad Nallapati, President and CEO of Center for Asia-Africa Policy Research told Sputnik.
China is advising its people against mercenary thinking and given the above-mentioned difference in approach and style, the trajectory for both China and India in Africa will be not same, he added.
However, an expert having a differing view told Sputnik that China's loss in Africa may not necessarily be India's gain.
"It will be wrong to say China's rejection implies greater acceptance of India. If there is an advantage at all for India, it will always be minuscule and indirect. Such inferences will be only tentative at best", Prof Swaran Singh of the School of International Studies at the Jawaharlal Nehru University told Sputnik.