According to Rodong Sinmun, a North Korean outlet, an estimated 4.7 million students and workers indicated they would volunteer to join or re-enlist in the Korean People's Army in the hopes of countering US forces.
Included in the estimates are some 1.22 million women, the outlet reported Thursday.
Kim's latest move backs up a statement he issued last week vowing to take the "highest-level" of actions in response to Trump's United Nations speech, Yonhap News reported.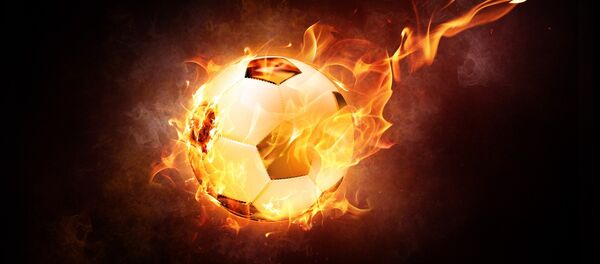 28 September 2017, 11:49 GMT
Addressing a slew of world leaders, Trump declared that the US would "totally destroy North Korea" if the situation called for it. In the same speech, 45 referred to Kim as a "Rocket Man" who "is on a suicide mission for himself and his regime."
Rodong Sinmun's announcement also follows the unanimous decision sent down from the United Nations to ban North Korean textile exports and cap fuel supplies in response to the country's sixth nuclear test in late August.
Surprisingly enough, South Korea's Yonhap agency also stated Pyongyang's claims aren't exactly new or different from its past assertions.
Per Yonhap, the isolated mountain country typically makes such claims in its "propaganda campaigns" in order to "bolster internal solidarity" within the nation.
If claims do end up being true, North Korea's ranking among the largest militaries could be bumped up. The nation currently sits in fourth place with an more than 1.18 million armed forces personnel, according to the US State Department's estimates.
The Washington Post reported China, with 2.37 million soldiers, takes the top seat as India with 1.41 million takes second, and the US with 1.43 million takes third place.