Earlier, media reports said that Russia's defense industry had come up with the Alabuga, a new electro-magnetic missile, which uses a powerful UHF emitter to disable all enemy electronics within a radius of 3.5 kilometers (2.3 miles), turning it into "a heap of scrap metal."
In an interview with Sputnik, Vladimir Mikheev, a  senior adviser to KRET's chief, said that the Alabuga stands for a whole series of scientific research in the development of the radio-electronic weapons of the future.
"The effect of such weapons may vary from ordinary interference that temporarily knocks out the enemy's weapons systems, all the way to a complete radio-electronic destruction of electronic elements, motherboards, microchips and systems," Mikheev explained.
He added that all the research results were classified and the subject of UHF weapons was assigned a top secret classification.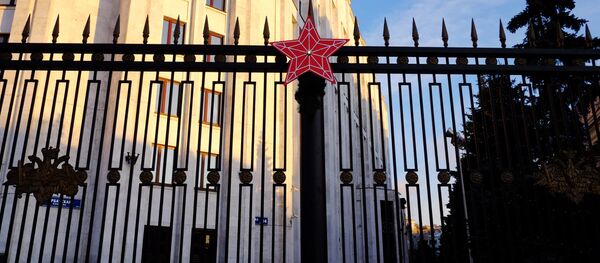 9 January 2017, 12:21 GMT
"All I can say is that the obtained know-how is now being used in the development of electromagnetic artillery shells, bombs and missiles, which carry a magnetic explosion generator," Vladimir Mikheev said.
"All leading world powers, including the US and China, are also working on this," he added.
The pulsed radiation generated by the UHF emitter developed as part of the Alabuga project is similar to that of a nuclear explosion, but without the radioactive component.