The Russian-US joint initiatives in the space field can positively affect Moscow-Washington relations despite all the existing differences in the political sphere, John Logsdon said.
"I think it's a very positive thing. The United States and Russia have been key partners in the international space station now for almost 20 years and this is an extension of that cooperation. The two space communities have learned to work together very well on the space station and this is the next step in extending the human activity beyond Earth's orbit," Logsdon said.
According to the analyst, an agreement between Russia and the United States on the creation of a lunar orbital station would open new opportunities in space research.
"The Deep Space Gateway is part of the plan to get to Mars. In current US space policy there is no intent to return to the lunar surface. Being in lunar orbit is a place where you can reach any place in the solar system and particularly get the experience needed to send people to greater distances," Logsdon said.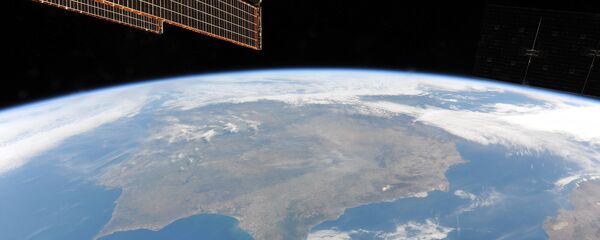 Russia and the United States
have recently agreed to create a lunar orbital station
called Deep Space Gateway with the support of the BRICS nations.
"We agreed that we will jointly participate in the project to create a new international lunar orbital station, Deep Space Gateway. At the first stage we will construct an orbital part with the further goal of implementing the fulfilled technologies on the moon, and later on Mars," Igor Komarov of Russia's space agency Roscosmos said, speaking at the International Astronautical Congress in Australia.
The plans on the creation of the Deep Space Gateway station were made public in spring 2016 when Russia's Energiya Corp. was reported to have cooperated with NASA on building lunar infrastructure. Energiya plans to start the construction of a lunar orbital platform by the end of 2022.
© Sputnik / Vitaly Podvitski
Cosmic Buddies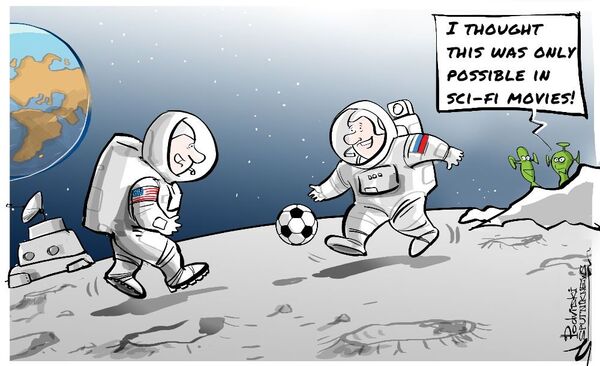 Cosmic Buddies
© Sputnik / Vitaly Podvitski