MOSCOW (Sputnik) — The United States has several channels of communication with North Korea, but Pyongyang shows no interest or readiness to engage in denuclearization talks, US State Department spokeswoman Heather Nauert said on Saturday.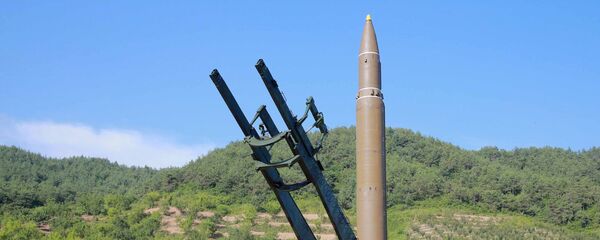 30 September 2017, 04:36 GMT
"US diplomats have several open channels in which we can communicate with officials within the North Korean regime. Despite assurances that the United States is not interested in promoting the collapse of the current regime, pursuing regime change, accelerating reunification of the peninsula or mobilizing forces north of the DMZ, North Korean officials have shown no indication that they are interested in or are ready for talks regarding denuclearization," Nauert was quoted as saying in the State Department press release.
Earlier on Saturday US State Secretary Rex Tillerson acknowledged that the US has been reaching out to North Korea as Washington continues diplomatic efforts to resolve the crisis on the Korean Peninsula.