Simpson's team has already reached out to several outlets including CBS, ABC and NBC, although it's unclear whether the networks are actually interested in interviewing the former star. Simpson is expected to ask for between $3 million to $5 million to talk to correspondents like ABC's Robin Roberts and Michael Strahan, NBC's Matt Lauer or CBS' newest "60 Minutes" contributor, Oprah Winfrey.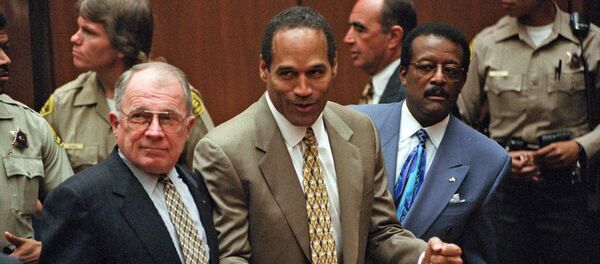 2 October 2017, 11:16 GMT
Malcolm Lavergne, Simpson's parole-hearing lawyer, has neither confirmed nor denied that interview discussions have transpired or will eventually take place.
"He's not talking for free," a longtime confidant told the New York Post a few days before Simpson's release from High Desert State Prison.
"It [the interview] has to be a big one because he's only going to do it one time and it has to be worth his while."
Although major networks contend they do not shell out money for interviews, popular shows like Good Morning America and Today allegedly pay megabucks to license images and videos Simpson could provide.
"They pay and he's got photos from jail with his family and friends. He's got some other stuff, too, that people have never seen before and this could be a major deal for any network, any show," the confidant added.
Another potential plan by Simpson's associates is pitching a reality show centering around the Buffalo Bills star's life post-prison.
"O.J. has his options open and that venue [reality TV] is something he could even be the executive producer on and have total say-so on," a Simpson associate said.
"There are companies who have made it known that a television show documenting what he'll be doing, how he'll greet his kids and what's his golf game like, is a viable and potentially lucrative project because people still care, they still want to see O.J. for better or worse," the associate explained.
"He's been away for nine years, but he still knows how to do business," the source added.
More than 20 years ago, in what was dubbed the "Trial of the Century," Simpson was cleared of charges that he had murdered ex-wife Nicole Brown Simpson and her friend Ron Goldman in a high-profile case that captivated the nation.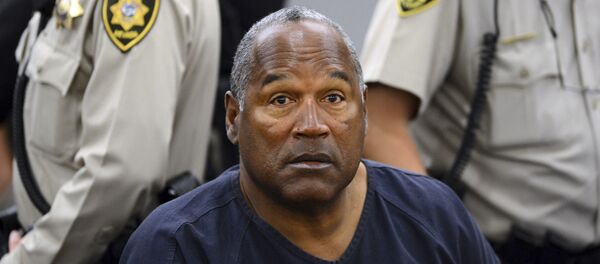 1 October 2017, 20:39 GMT
However, in a 1997 civil trial, Simpson was found liable for the murders and a court ordered him to pay $33.5 million in damages to the victims' families. To this day, Simpson maintains his innocence — though he did attempt to market a book with the title "If I Did It, Here's How it Happened" that hypothetically describes the murders of Brown and Goldman. Publication of the book under that title was blocked by the Goldman family, who were later awarded the rights to the book by a bankruptcy court. If Simpson makes any money from interviews or tv shows, it would be subject to seizure because he still owes Goldman's family some estimated $60 million.
In a statement last week, Freed and Kim Goldman, Ron Goldman's father and sister, respectively, said, "We will continue pursuing the now $60 million judgment awarded to our family after the [civil trial] jury found that Simpson willfully and wrongfully caused the deaths of Ron and Nicole, as well as remain dedicated in our commitment to domestic violence awareness, victim advocacy and judicial reform."