MOSCOW (Sputnik) — The IAC 2017 held on September 25-29 brought together space enthusiasts, government agencies and businesses in order to discuss latest industry news, demonstrate achievements and seal contracts.
MARS MISSION TECHNICALLY POSSIBLE
NASA and Roscosmos signed a joint statement on researching and exploring deep space last Wednesday. The Deep Space Gateway spaceport in the vicinity of the Moon is expected to be used as a launch point for missions to further destinations, such as Mars.
According to Managing Director and Founder at MoonshotX Troy McCann, the announcement of the Russian-US agreement on the project was one of the most interesting news of the IAC, and the mission to Mars appears to be an issue of willingness rather than ability.
"To me, NASA-Roscosmos project is probably the most exciting bit of news to come out of the Congress… It's now becoming much more clear to everyone that both is the answer – we will be going to the Moon and so Mars will naturally follow very soon afterward. Technically there's no reason why we as a human civilization cannot get to Mars, it is the matter of will we actually put the money and the effort into it," McCann, an IAC participant, told Sputnik.
Another participant of the Congress, Professor of Space Engineering and Director Masters Programs at International Space University Chris Welch, also told Sputnik that the technology to carry out longer and further missions already exists and praised the joint project.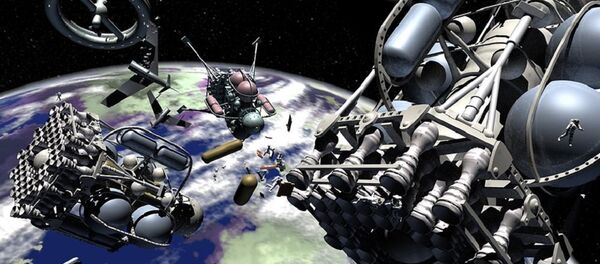 29 September 2017, 02:13 GMT
"It is a politically motivated project, but it's a good project. Russia has the technology for it, America has the technology, so it's a matter of political will and money," Welch said.
According to Roscosmos Director General Igor Komarov, the teams in Russia and the United States are already discussing the configuration of a new station, but workloads for each of the participants have to be agreed before any real work can begin.
COMMON GROUNDS FOR SPACE EXPLORATION
NASA said in March that it would welcome "research, technologies, and capabilities from international partners" for this project.
"It's very good that nations managed to find common grounds and agreed on the project of the circumlunar spaceport. Creating such a station will be challenging, but the idea is very right. We must dream and take actions, we must set big goals and solve them generation by generation," cosmonaut Valeri Tokarev told Sputnik.
Space industry cooperation indeed brings nations together and the circumlunar port project is proof that both Russia and the United States understand that joints efforts are necessary, according to Welch.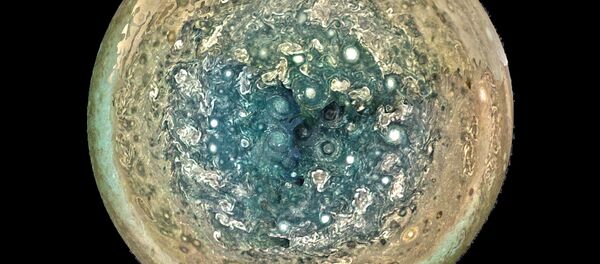 25 September 2017, 21:57 GMT
"In other areas, things have gotten a bit complicated between Russia and the US. But space is the area that brings them together. Despite all the problems between the countries, there've never been problems with operating the ISS [International Space Station]. So I see it as a positive development. Countries realize that international cooperation is vital," Welch concluded.
Russia's diplomatic mission in Washington said Thursday that the project would be a good example of Russia-US cooperation and an important step in terms of collaboration on manned spaceflights.