MOSCOW (Sputnik) — A total of 24 Daesh terrorists (a terrorist group banned in Russia) were killed in separate operations in Syria near the cities of Deir ez-Zor and Raqqa, local media reported on Monday, citing anonymous sources.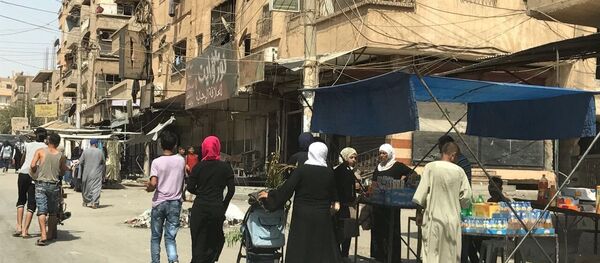 2 October 2017, 18:53 GMT
According to the ANF News media outlet, 12 Daesh members were killed by the
Kurdish-led Syrian Democratic Forces (SDF)
during fighting for three small villages to the northeast of Deir ez-Zor. The villages were liberated, and some terrorist ammunition was seized.
Another 12 Daesh terrorists were killed in Raqqa, as the SDF continue their advance in the center of the city. Three SDF fighters were also killed in the clashes. The SDF are concluding their own operations against Daesh in northern Syria independently of Damascus. In late 2016, the SDF, supported by the US-led international coalition, started an operation aimed to liberate Raqqa.