The simulated route, which ended when the plane ran out of fuel, was eerily similar to the actual route taken, raising questions about the captain's potential motives.
The 440-page report released by the Australian Transport Safety Bureau (ATSB) on Tuesday noted similarities between the simulated and actual flights.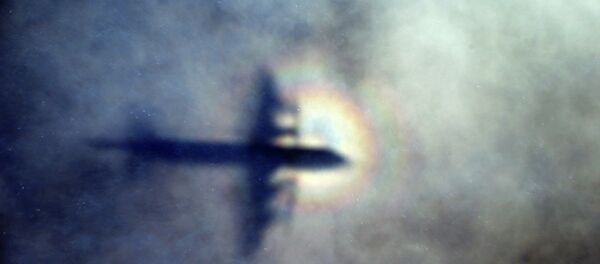 16 August 2017, 19:00 GMT
"There were enough similarities to the flight path of MH370 for the ATSB to carefully consider the possible implications for the underwater search area. These considerations included the impact on the search area if the aircraft had been either glided after fuel exhaustion or ditched under power prior to fuel exhaustion with active control of the aircraft from the cockpit," the report says.
However, even with the new information, investigators are afraid that missing flight MH370 will remain an enigma.
"The reasons for the loss of MH370 cannot be established with certainty until the aircraft is found. It is almost inconceivable and certainly societally unacceptable in the modern aviation era with 10 million passengers boarding commercial aircraft every day, for a large commercial aircraft to be missing and for the world not to know with certainty what became of the aircraft and those on board," the report says.
"The ATSB expresses our deepest sympathies to the families of the passengers and crew on board MH370. We share your profound and prolonged grief, and deeply regret that we have not been able to locate the aircraft, nor those 239 souls on board that remain missing," the report adds.
The investigators' analysis outlines that their understanding of the plane's potential location is "better now than it has been," partly due to studying the debris that washed ashore in 2015 and 2016, which "identified the [plane's] most likely area [in the Indian Ocean] with increasing precision."
The silver lining is that the search for MH370 and Air France Flight AF447, which was recovered after it crashed on June 1, 2009 on its way from Brazil to France, has pushed the international community to take steps to improve systems and technology for tracking aircraft.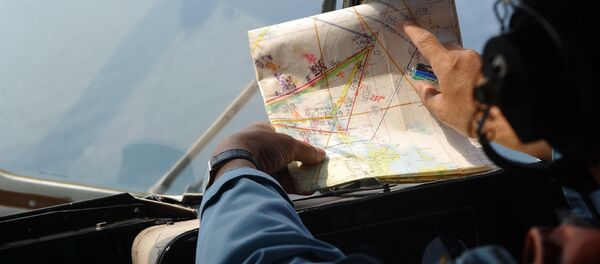 11 August 2017, 23:01 GMT
"Requirements and systems for tracking aircraft have been enhanced and will continue to be enhanced," the report says.
"Steps are being taken to advance other aircraft systems including emergency locator transponders and flight recorder locator beacons."
The search for MH370, which disappeared on March 8, 2014, while flying from the Malaysian capital of Kuala Lumpur to Beijing in China with 239 people on board, was called off in January after the ATSB spent more than 1,000 days searching for the plane in what became the largest hydrographic survey ever, mapping more than 274,000 square miles of the Indian Ocean seafloor at depths of up to 20,000 feet.