Jaromír Kohlíček, a Czech politician and Member of the European Parliament for the Communist Party of Bohemia and Moravia suggested that "Madrid is likely to face grave problems, as it has other autonomous communities, such as Galicia and the Balearic Islands, which would demand more sovereignty."  The negotiations with the Basques, he said, had also been very tough.
The autonomous status of the Basque community had undergone great changes, the MEP said, and the government could be forced to make similar concessions to other autonomous regions. However, instead of facilitating police control, it should take steps to address the situation, he added.
Jaromír Kohlíček, however, acknowledged that separatism is not a unique feature of Spain, it has already become somewhat of a trend in the countries of the European Union. There are similar tendencies in the UK, where Scotland had its independence vote. Milder processes are ripening in Wales, and the relationship with Northern Ireland also remains a very delicate issue.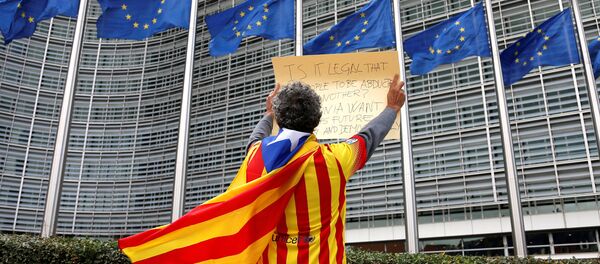 2 October 2017, 15:33 GMT
He also cited Germany as an example, where Saxony and Bavaria have the status of free states. These lands do enjoy quite broad autonomous powers. Sooner or later, he suggested, other centralized countries, such as France, could follow their example.
The Czech politician also commented on the recent remark of Jiří Ovčáček, Press Secretary of Czech President Miloš Zeman, who called the brutality of Spanish police the "end of the European Dream."
"I don't think that it is the death of the European dream, which nevertheless was deeply wounded. And it is not only because of the Catalan referendum, but because of other developments," he said.
The European Union, in its current form, is not the bloc that the Czech Republic was once eager to access, the politician said. He specifically criticized French President Emmanuel Macron, who often attacks Central European countries while being unable to resolve heated racial conflicts within France.
All of the above, he said, only reveals that the European Union is developing in the wrong direction and there are lots of issues which require urgent solutions, he concluded.
Spain Reacted to Catalan Vote as 'Backward Province of a Third World Country'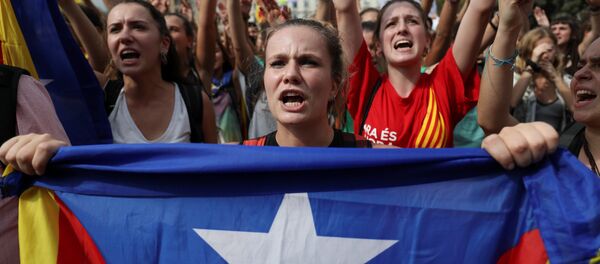 3 October 2017, 10:22 GMT
Jaromír Kohlíček reminded
Sputnik
that there have been two referendums recently: in Catalonia and in Iraqi Kurdistan.
"If I had not known which one was held in Europe, I would have said that the Iraqi government reacted like a European  administration while the Spanish authorities acted like a backward province of a third world country. I have been unpleasantly surprised," the politician said.
He further acknowledged that the Catalan authorities, who visited his offices both in Prague and Brussels, had warned him that the Spanish leadership were going to deliver a tough response to the referendum. They had deployed several battleships near Barcelona and had put police on combat alert.
"Unfortunately, we have seen that the conservative government of Spain acted in best traditions of the [fascist Francisco] Franco regime. Conservatives in Spain now seem to follow the same very route," Jaromír Kohlíček concluded.