The number of Daesh (ISIS) militants leaving the battlefield and returning to Sweden has fallen sharply. The five Swedish cities that produced the most "foreign fighters" have only experienced single returns this year, if any at all.
As Daesh suffered bitter losses in both Syria and Iraq earlier this year, it was feared that more Swedish jihadists would abandon their cause and return. According to the Swedish Security Police (SÄPO), however, the trend from 2016 remains constant, with "only several individuals" returning.
"I don't know anybody who has returned this year," Fredrik Malm of the Örebro police force tasked with preventing radicalization, told the Swedish daily Svenska Dagbladet.

22 September 2017, 08:30 GMT
Other notable jihadist exporters, such as Malmö, Gothenburg, Borås and Stockholm only recorded single instances where a jihadist returned.
Among other reasons for the low turnout, SÄPO cited difficulties in getting both in and out of the Daesh-controlled area.
"We have a number stuck in the warzone near Turkey, they are not going anywhere, especially women and children," Peder Englund, a security manager in the city of Borås, said.
Some reportedly signaled to their relatives in Sweden that they would like to go home, while others have not gotten in touch long and are believed to either have died or are willing to fight until the end.
"Probably there is a number of those out there who'd rather keep fighting than come back," Zan Jankovski, a coordinator for Gothenburg's work against violent extremism, said.
In Stockholm, the few who returned in 2017 were reported to keep a low profile. Christoffer Bohman, Deputy Area Manager of the police in Järva, one of Sweden's most notorious blighted areas, known for rampant crime and rife with extremism, described the existence of the returnees as "very low-key." "There have not been seen or heard much," he said.
"What I can say is that the local police have not had any information in the past six months on any terrorist attacks being plotted. Instead, it's everyday crime these individuals engage in," Christoffer Bohman said.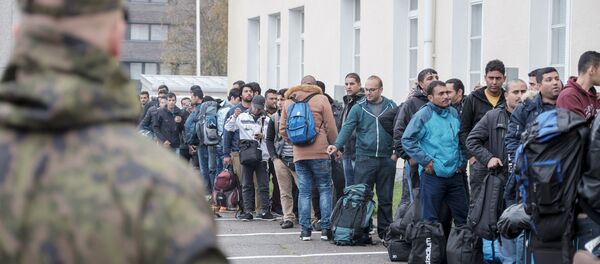 6 September 2017, 09:50 GMT
Senior terrorist researcher Magnus Ranstorp of the National Defense College nevertheless warned officials that they shouldn't rest on their laurels. Instead, he pointed out that Sweden's extremist circles have in fact widened.
"SÄPO is now talking about 2,000 individuals. Besides, there are other people attracted to this environment. The returnees are indeed dangerous and must be made a note of. But the environment that spawns them also must be tackled," Magnus Ranstorp said.
Ranstorp also warned against underestimating the returnees, as a large proportion of them return to the radical circles, where they rise to stardom.
"They do not have to be many. We have already had, which we tend to forget, two returning Swedish citizens who participated in the Paris and Brussels attacks, two of the worst of their kind in Europe," Magnus Ranstorp said, alluding to Osama Krayem and Mohamed Belkaid.
In tacit acknowledgement of Ranstorp's words, Borås Municipality admitted that others are stepping forward to strengthen extremist environments.
"We have had a number of so-called 'hate preachers' who traveled around and gave lectures at one of our mosques. So the spread of the anti-democratic message continues," Peder Englund said.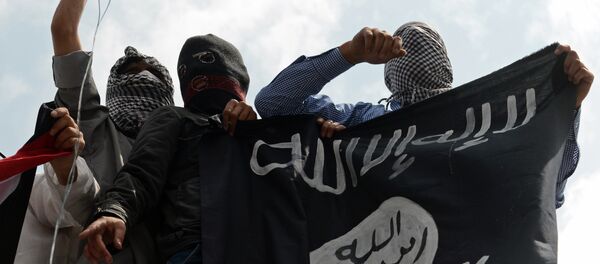 31 August 2017, 13:35 GMT
About
300 people
have left Sweden for Syria and Iraq since 2012 to join the region's violent Islamist groups, mainly Daesh (ISIS). About half of them have returned, while some 40 are rumored to have been killed. Over 100 people are believed to remain in the conflict area. Previously, Magnus Ranstorp argued that those roughly 40 percent who remain in the Middle East pose the largest threat, being the most hardened ones and having nothing to lose.
Meanwhile, the number of violent Islamists in Sweden has reportedly risen tenfold in only seven years, from roughly 200 in 2010 to over 2,000 in 2017, according to SÄPO. This number includes terrorist sympathizers, terrorist recruiters and terrorist fundraisers.