"We are unlikely to see any type of federal initiative or any type of change in federal regulation as a result of [the Las Vegas shooting]," Timothy Lytton, distinguished professor at Georgia State University College of Law and author of the book "Suing the Gun Industry" told Radio Sputnik, commenting on the mass shooting in Las Vegas which has so far claimed the lives of 59 and left 527 injured.
"Certainly in the legislature there will not be any bills… coming along to either restrict or liberalize gun control," he added.
The academic noted that what is likely to happen is that "each side [in the US Congress] will just get more set in their opinion."
Lytton has drawn attention to a very peculiar American phenomenon: "Gun control and issues of gun violence in the US are somewhat different from other types of policy issues," he said.
He noted that people's attitude to this or that matter often change "when there is a large tragedy or an outbreak of some sort of natural disaster." This usually works when it comes to food regulation issues and "this is true in terms of disaster relief and public spending."
"The one area where this is not true seems to be gun violence," the academic underscored. "It seems to me that no matter how large the tragedy is… these types of large events I think shock people but at the same time they tend to instead of changing people's views or shaking up their views, reinforce their views so what we get in the United States is a fairly predictable reaction both from the people who support gun rights and the people who support gun control."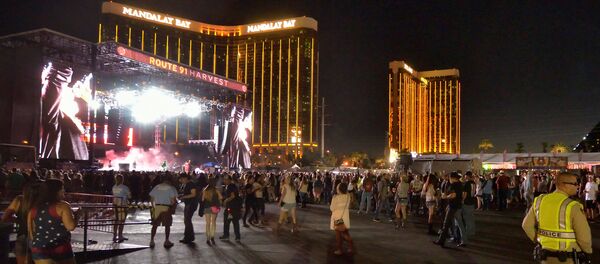 3 October 2017, 13:07 GMT
Furthermore, in states where people favor gun rights the "general reaction to these sorts of massacres is that there is liberalization of people's ability to carry firearms," Lytton pointed out. They justify it by what they view as a lack of safety.
The academic also recalled that "many states, including Nevada, where Las Vegas is located have what's called concealed carry laws."
He explained that "if there is a jurisdiction that allows people to carry weapons concealed" that means they are allowed to bring them in a hidden manner to a public place, for instance, a hotel.
At the same time, the academic continued, hotels do not routinely screen baggage for people coming in: "That would be unusual in fact in the US for a hotel to screen or X-ray or do some sort of check" on anyone's baggage.
However, the right to bring arms in one's luggage to a public place enabled the Las Vegas shooter, a 64-year-old local resident Stephen Paddock, to commit his crime. Citing media reports, Lytton pointed out that the culprit took his guns to a room on the 32nd floor of the Mandalay Bay Resort hotel in "ten different suitcases over time."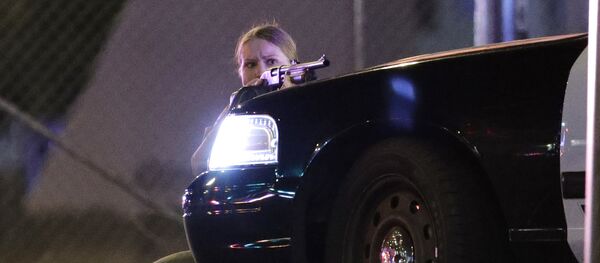 3 October 2017, 00:51 GMT
To complicate matters further, "there is for the most part no limit on the number of firearms that an individual can purchase in the United States," the academic stressed, adding that Paddock had about 20 guns in his hotel room and more than 20 in his home.
On October 1, the gunman opened fire on a crowd of more than 22,000 concert-goers from his room at the Mandalay Bay Resort hotel. It is known that Paddock was living in his own home in a retirement community about 130 km northeast of Las Vegas.
Being a licensed hunter, he owned at least 42 guns which were found following the massacre in his hotel room and at his house in addition to explosives and several thousand rounds of ammo. It was also reported that the shooter had a family history of gun violence and mental disorders.
According to the FBI, Paddock had no connection with the Daesh (ISIS/ISIL) terrorist group. Earlier, the terrorist organization had claimed responsibility for the crime.
The Las Vegas shooting has become the worst in US history and was described by President Donald Trump as "an act of pure evil."
Last year, on June 12, 2016, 49 people were killed and more than 58 wounded by Omar Mateen, a 29-year-old security guard, at a gay nightclub in Orlando, Florida.
In December, 2015 the deadly shooting at a San Bernardino County Department of Public Health claimed the lives of 14 people and left 22 injured. The crime was committed by Syed Farook, a US citizen of Pakistani descent, and Tashfeen Malik. Reportedly, before the crime Farook pledged alliance to Daesh.
Three years earlier in December 2012 a 20-year-old man opened fire at Sandy Hook Elementary School in Newtown, Connecticut using a semi-automatic rifle. He killed 26 people, including 20 children and six school staff members. The shooter then committed suicide.
In April 2007 23-year-old student Seung Hui Cho shot dead 32 people before killing himself at Polytechnic Institute and State University in Blacksburg, Virginia.