WASHINGTON (Sputnik) — Canada's House of Commons passed a Magnitsky-style law that aims to impose restrictive economic measures on foreign nationals responsible for alleged human rights violations.
The House of Commons passed the measure by a vote of 277 to 0 on Wednesday.
Earlier, Russian Foreign Ministry expressed deep disappointment in Canada's plans to adopt the law.
"In many ways, it was simply copied from an odious US bill named after Magnitsky and leads to further deterioration of Russia-Canada ties," — the ministry's spokesperson Maria Zakharova said. "It will not be left without an appropriate response", she added.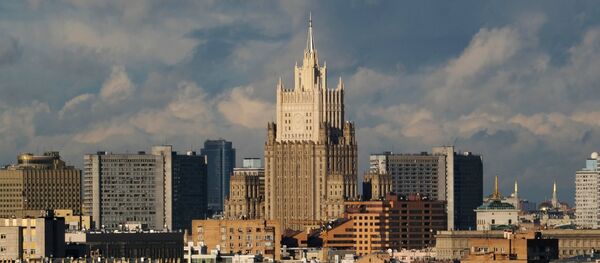 4 October 2017, 15:34 GMT
Russia has repeatedly
warned Canada against
the adoption of the law. Earlier, the head of the commission on state sovereignty protection of the Russian Federation Council, Andrei Klimov said that the possible adoption by the Canadian parliament of such act will be an "unfriendly step" toward Russia leading to a response by Moscow.
The United States was the first country to introduce the so-called Magnitsky Act, imposing travel bans and financial sanctions on Russian officials and other individuals believed to have been involved in the death of lawyer Sergei Magnistky, who had been arrested in Moscow in 2008 on tax evasion charges and later died of heart failure while in prison.
In 2015, the US Senate expanded Russia-specific human rights and corruption sanctions to other countries by adopting the so-called Global Magnitsky Act.