After nearly a century of building vehicles that pollute the atmosphere, one of the world's largest automakers has declared that it is parting ways with gasoline and diesel and embarking on a path to zero emissions.
"General Motors believes in an all-electric future," Mark Reuss, the company's executive vice president of product development, purchasing and supply chain, said in a statement. "We are far along in our plan to lead the way to that future world."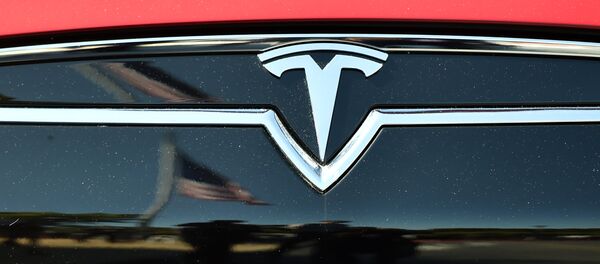 14 September 2017, 07:04 GMT
The automotive giant has long tried to position itself as a leader in electric vehicles. Earlier this year the well-received Chevrolet Bolt went on sale, boasting a 240-mile battery range on a single charge and the cost of some $30,000. By contrast, prices for Tesla's luxurious Model X and Model S start at over $70,000. In November, the Chevy Bolt won Motor Trend's 2017 Car of the Year.
The models under development will be based on improvements to the Bolt's platform, the automaker says.
According to Reuss, the transition to all-electric cars will happen at different speeds in different markets and regions, but he has no doubt about its profitability, despite the reports of the company losing $9,000 on each Chevy Bolt it sells. Reuss' strategy hinges on bringing costs down thanks to steadily dropping battery prices, more efficient motors and lighter cars. Add to that massive scale and global supply chains.
"This next generation will be profitable," Reuss said. "End of story."