Netanyahu will reportedly speak with the police on four occasions following the end of High Holy Days — roughly mid-October — the Jerusalem Post reported Wednesday. There have been reports that the Israeli attorney general has formally indicted Bibi but these have yet to be confirmed.
Responding to the news, former Israeli PM Ehud Barak tweeted "Bibi will have to leave Balfour," the prime minister's residence, adding, "it is a shame that it happens this way."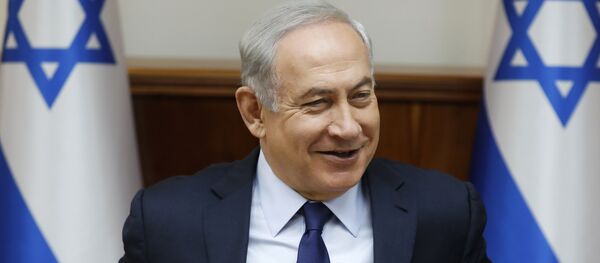 8 September 2017, 14:19 GMT
Netanyahu stands accused of two major charges that he abused the power of office.
In "Case 1,000," Israeli billionaire Arnon Milchan gave Netanyahu lavish gifts in an alleged bribery scandal. The second charge, dubbed "Case 2,000," states that Netanyahu promised to help increase the readership of Israel's second-largest newspaper, Yediot Ahronot, in exchange for the publication easing up on its historically critical coverage of the prime minister.
Netanyahu has rejected allegations of wrongdoing, stating the "witch hunt" won't bear fruit, according to the Jerusalem Post. "It will fail for this simple reason: There will be nothing because there was nothing," he said.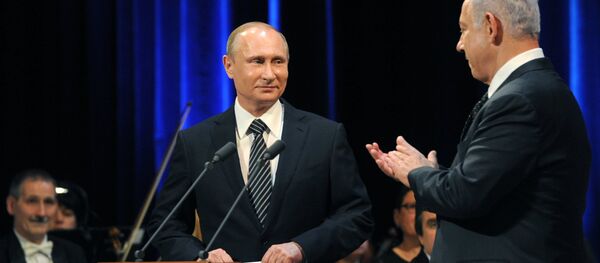 6 September 2017, 18:08 GMT
In September, Sara Netanyahu, the prime minister's wife, was indicted for aggravated fraud, fraud and breach of trust for allegedly billing the government for $102,000 worth of meals prepared by private chefs at the couple's resident, Haaretz reported.
In February, Netanyahu left his post as communications minister, which he had held in addition to the role as prime minister, following a call to step down from Isaac Herzog of the Zionist Union Party.