Xu Kuidong, a researcher at the Institute of Oceanology at the Chinese Academy of Sciences told the Post the crew was "well aware" that US spectators might be curious about what the Chinese vessel was up to near Guam, where the US' Andersen Air Force Base frequently hosts B-1B Lancer supersonic strategic bombers and B-2 Spirit stealth nuclear bombers.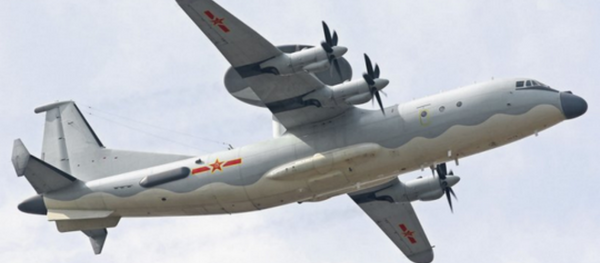 Scientists aboard the Kexue, a research vessel, witnessed several US Navy P-3 Orion flybys during an expedition to learn more about the Caroline seamount, according to SCMP.
The underwater mountain range being explored stands three kilometers tall above the ocean floor. Some of its peaks, however, are just 30 meters from the surface. The Kexue's crew endeavored to learn more about the Caroline seamount, which can create strong, unpredictable turbulence for Chinese subs roaming the area.
The seamount is located between Guam and Micronesia.
In addition to being published in academic journals, the expedition's findings — including a black coral that Chinese researchers believe may be the oldest living organism on the planet — will be shared with the Chinese government and its military, Xu told the South China Morning Post.