"We see that Venezuela is going through rough times. But we have an impression that you have managed to establish contact with political powers that oppose you," Putin said at the meeting with his Venezuelan counterpart.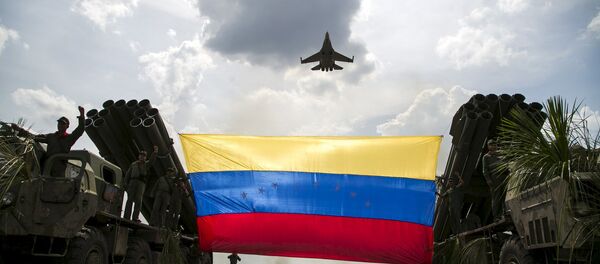 27 September 2017, 10:00 GMT
The Russian president added that Russia would further enhance economic cooperation with Venezuela.
"We continue our work, including in the economic field. There is a decrease in trade turnover, we think there are objective reasons behind it. There are positive moments as well, such as continuing work on our major projects," the Russian president noted.
Meanwhile, Venezuela is bogged down in a deep economic crisis caused by the fall of oil prices and has been facing mass protests since spring. The manifestations were initially a response to the decision of the country's top court to severely limit legislative powers of the parliament. Despite the fact that the decision was eventually overturned, the protests continued. Venezuelan opposition, as well as the European Union and the United States, refused to recognize the body's legitimacy.