The incident occurred in the village of Tongo Tongo in Tillaberi, Niger, near the border with Mali. Tongo Tongo is about 100 miles north of the capital city of Niamey.
"What is confirmed is that there are the bodies of five Niger soldiers and others seem to be missing but I cannot say whether there were US victims," said Namatta Abubacar, a local official for  Tillaberi.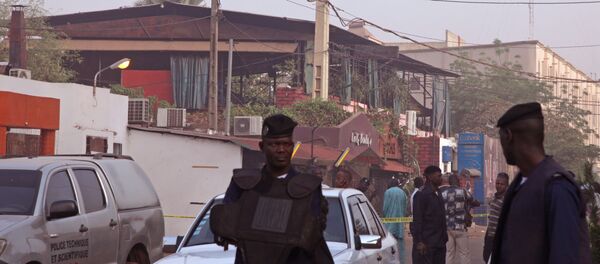 US military sources have said that three US Green Berets were killed and two others were injured in the fighting. The two wounded men were taken to Niamey and are in stable condition, and a counter operation is said to be underway.
Initially, all that was known was that Mali-based attackers killed American and Nigerien troops. Since then, information has come out at a trickle from Washington and Niamey sources. US Africa Command claims that the US forces were there to provide training and security assistance to the Nigerien Armed Forces.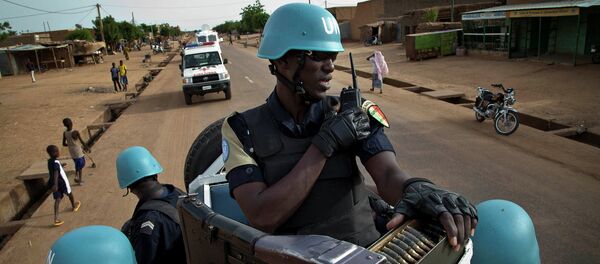 5 September 2017, 18:40 GMT
Since June 2017, Islamic terror attacks in Mali have doubled in frequency according to a United Nations report. Militant groups have targeted Malian, French, and UN forces. The majority of the attacks were traced back to the Jama'a Nusrat ul-Islam wa al-Muslimin (JNIM), an al-Qaeda affiliated jihadi coalition. In June 2017, JNIM killed three UN peacekeepers and injured eight others in Kidal, Mali.
Mali has been the site of a civil war fought between the Bamako government and the Tuareg minority, a Berber semi-nomadic ethnic group based in Northern Mali. Islamist militant groups also joined the fighting, and although the fighting has significantly died down between Mali and the Tuaregs, Islamists have been galvanized in 2017 with the creation of JNIM. This has caused West-backed African forces to step up efforts to counter jihadi groups such as JNIM.
This story originally reported that the ambush had occurred in Mali and was corrected to reflect that the incident occurred near the border but within Niger.