"The main obstacle to the complete elimination of Daesh in Syria is not the military capabilities of terrorists, but rather the support of [our] American colleagues," Russian Defense Ministry spokesman Maj. Gen. Igor Konashenkov said Wednesday.
He went on to say that a series of Daesh attacks against the Syrian forces have been carried out from the areas where the "US military mission" is deployed.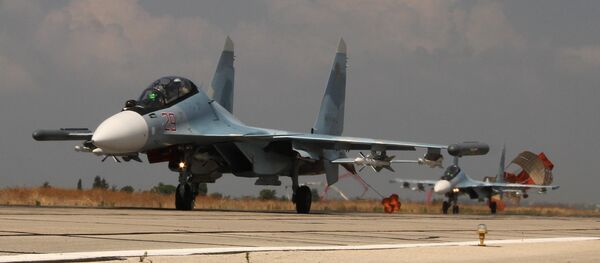 3 October 2017, 07:41 GMT
On September 28, a group of 300 Daesh militants left the city of Rubkan moving in the direction of the city of Al-Qaryatayn in the Homs province. The militants managed to avoid the Syrian army's hidden posts using coordinates that can only be obtained through aerial reconnaissance and attacked Syrian positions. On the same day, another Daesh group conducted a number of attacks against the Syrian forces along the strategic road connecting Palmyra and Deir ez-Zor.
"The listed attacks of terrorists are linked by only one thing — they were all carried out from a 50-kilometer zone around the settlement of al-Tanf on the Syrian-Jordanian border, and all from where the 'US military mission' is located…," Konashenkov added.
Konashenkov also said that the defense ministry had warned the United States it would repel any attacks by terrorists from the zones controlled by the US forces.
Earlier in September, the Russian Defense Ministry published a batch of aerial pictures showing that the Syrian Democratic Forces (SDF) and the US troops that support them are present in Syria's areas held by Daesh.