Digital currencies are soaring in popularity, with the most popular, Bitcoin, increasing in value almost five-fold since the start of the year. Roma gypsies in the Russian town of Obninsk, about 100k from Moscow, have decided to make a quick buck from the cryptocurrency craze with their own "Bitcoins."
On Monday, an Obninsk resident posted a message on social networks, warning others to beware of "respectable-looking" gypsies selling Bitcoin, who managed to swindle her husband out of 1000 rubles ($17.36) when they sold him two "Bitcoins" outside a local department store.

"Respectable-looking gypsies are selling Bitcoin outside the department store on Aksenov Street. My husband bought two for 1000 rubles, came home and they turned out to be fake and it's not possible to sell them."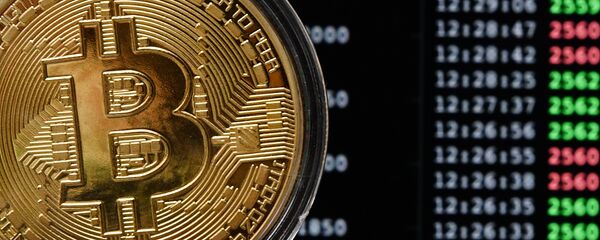 13 September 2017, 13:28 GMT
"The seller insisted that the price is going up and up, and that it will be possible to earn several thousand [rubles] by exchanging them in November," the woman posted on an internet portal for local residents, Typical Obninsk.
The coins bear the recognizable Bitcoin logo, but unfortunately for their owner, they don't enjoy the same popularity on online markets. A commentator on VKontakte advised the hapless buyer that he might be able to recoup some of the expense on Russia's online trading site Avito, where similar coins are swapping hands for around 300 rubles.