WASHINGTON (Sputnik) — The assertions by Russia that the United States is complicit with the terrorists in Syria are absolutely untrue, a spokesperson for the US-led coalition told Sputnik on Thursday.
"Claims of complicity are completely false and you would need to ask the Russians about 'odd' attacks," the spokesperson stated. "The Coalition has one mission, the defeat of ISIS [Daesh] in Iraq and Syria."
The refutation comes a day after the Pentagon denied the US forces' alleged complicity with Daesh, saying that any suggestion that the coalition is cooperating with terrorists is "baseless and unhelpful."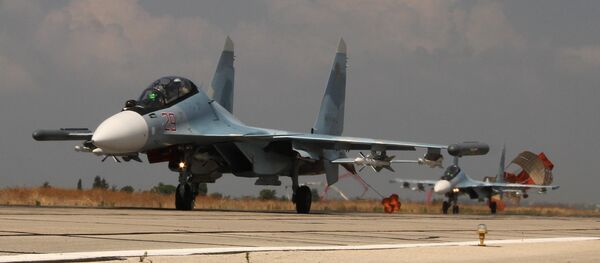 3 October 2017, 07:41 GMT
Russian Defense Ministry said on Wednesday that it had warned the United States that any allegedly attacks by terrorists from zone controlled by US forces
would be repelled
. The ministry also said that US support of terrorists was "the main obstacle" to defeating the terror group in Syria.
Russia has been conducting airstrikes in Syria at the request of the country's government to help its fight against terrorists.
At the same time, the US-led coalition of more than 70 members is conducting airstrikes, ground-based and rocket-propelled artillery fire against Daesh in Syria and Iraq. The strikes in Iraq are conducted in support of the Iraqi government, but those in Syria are not authorized by the government of President Bashar Assad or the UN Security Council.